The ECCL Adopt a Highway Program
Together With Other Local Initiatives Are Remarkable Volunteer Achievements Benefiting Everyone in Greater Estero
In December, Julie Yellig's team of local volunteers collected 1000 pounds of bagged litter and debris from Hwy 41 (from the Vines entrance (Breckenridge Road) north of Walmart and south to Coconut Road). Following the start of this year's new season in November, this brings the total amount of collected trash and debris to 1.3 tons.
Since the start of the ECCL initiative in October 2020, the total amount of litter collected has been a staggering 6 tons (11,900 pounds)!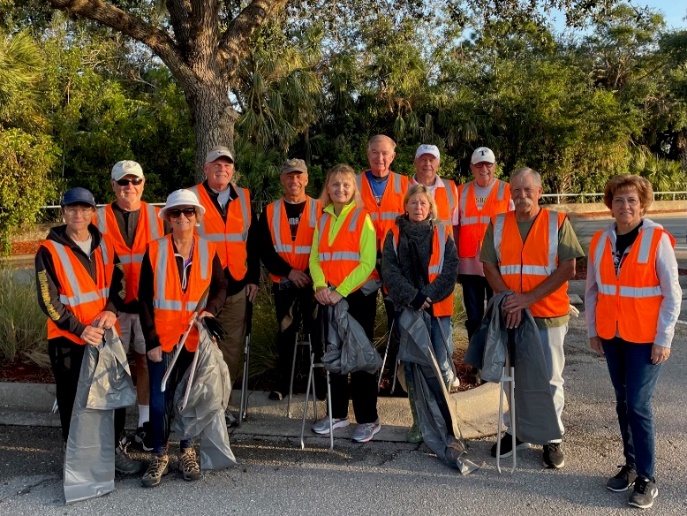 This month's participants represented Copperleaf, Riverwoods Plantation, Grandezza, Belle Lago, Bella Terra, Stoneybrook, Meadows of Estero, Rapallo, Breckinridge, and Pelican Sound. The ECCL warmly thanks all who have and continue to participate in the "Adopt a Highway" program and those who pick up litter wherever they are walking in Estero.
As a reminder to everyone, the ECCL would like to point out that almost every section of the county roads in Estero has now been adopted through Lee County's Adopt a Road program. Rookery Pointe/Heatherstone and RMS (Residential Maintenance Solutions) have taken responsibility for sections of Three Oaks Parkway and Corkscrew Road, respectively. A new section of the road east of I-75 has recently become available.
Volunteers have adopted other county road sections in Estero from Country Creek, Estero Rotary Club, River of Life Church, Suffolk Construction, Pro-Line, and several FGCU organizations.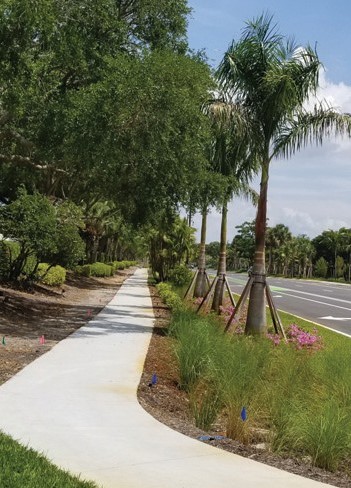 In addition, with the support of the Estero Village Manager Steve Sarkozy and the Keep Lee County Beautiful program, an Adopt a Road program has been in effect for:
Estero Parkway (led by volunteers in the Cascades)
Via Coconut Point (led by volunteers from Genova and Mirasol, and including participants from Rapallo, Colonial Oaks, Shadow Wood, Wildcat Run, and Lighthouse Bay)
Williams Road (with volunteers from Genova and Pelican Sound).
Soon to be changing its name to Engage Estero (February 1st), the ECCL thanks everyone for their willingness to volunteer to keep our community clean.
We again thank Marathon/Dos Amigos Authentic Mexican Grill for providing water and ice to our volunteers this season.
The ECCL posts these details on its Facebook page. If you want to write a personal message of thanks to these committed volunteers, please go to your Facebook page, type in "Estero Council of Community Leaders," and then "share." You can look at the posting of this article and other topics, but if you press "like" and write a short message, we're sure the volunteers would be most appreciative.
If you have an interest in volunteering, please get in touch with Julie Yellig at ECCLHwy41@gmail.com.