Many Congratulations!!
420 lbs. of Rubbish Collected on Hwy 41 in Estero  on November 21st
by Our Local Volunteers!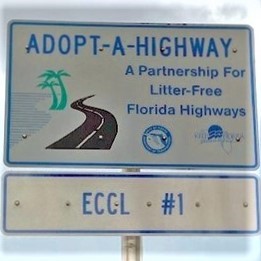 Following the successful work in October of those who helped the "Adopt a Highway" initiative headed by Julie Yellig and her team of volunteers and supported by the ECCL, the efforts on November 21st resulted in 420 pounds of Rubbish collected. This effort was a fantastic achievement for which they deserve our special thanks.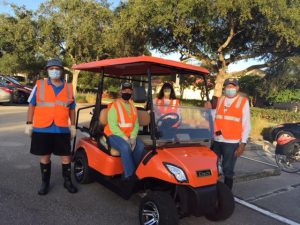 The team included volunteers from Rapallo, Marsh Landing, Colonial Oaks, Copperleaf, Pelican Sound, Meadows of Estero, and a student from FGCU.
The ECCL would again like to thank Sunmart Food and Fuel for their generosity in providing today's water and ice, for which our volunteers were most grateful.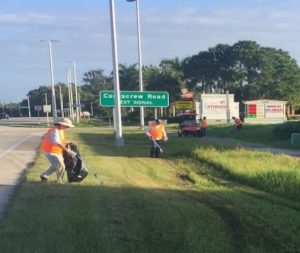 As mentioned in our last report, the ECCL works with the Florida Department of Transportation (FDOT) to help clean an approximate four-mile section of Tamiami Trail. Each month's work involves teams of volunteers who clean areas of the highway, between the Vines entrance (Breckenridge Road) north of Walmart and south to Coconut Road.
The clean-up campaign to make Estero look even more beautiful continues until Spring 2021. If you would like more information on how you can help, please contact Julie Yellig via email at ECCLHwy41@gmail.com  for more details. She will provide you with the dates and tell you more about the project.