Engage Estero's "Adopt A Highway Program"
Reaches A Milestone in Rubbish and Debris Collection
Engage Estero has been collaborating with the Florida Department of Transportation (FDOT) since October 2020 to help clean Hwy 41, between the Vines entrance (Breckenridge Road) north of Walmart and south of Coconut Road.
The team of volunteers collected 600 pounds of bagged litter and debris this month. The season's total, which commenced in November 2022 amounts to 5,540 pounds (2.8 tons). Since October 2020 volunteers, coordinated by Julie Yellig, have collected just under 8 tons of litter. A highly commendable achievement.
Participants this month represented Copperleaf, Riverwoods Plantation, Grandezza, Belle Lago, Stoneybrook, Bella Terra, Meadows of Estero, Rapallo, Breckinridge, Copper Oaks, The Vines, and Pelican Sound.
Engage Estero appreciates the active participation of over fifty businesses and communities in the mission to optimize Estero's environmental health and beauty through the Adopt a Highway and Adopt a Road programs through FDOT, Lee County, and the Village of Estero. In addition, many neighbors regularly pick up litter and debris on their walks through our greater community, which also makes a significant difference to the locality.
Our gratitude goes to Marathon/Dos Amigos Authentic Mexican Grill for their continued support of our volunteers with ice and water during the monthly collection process.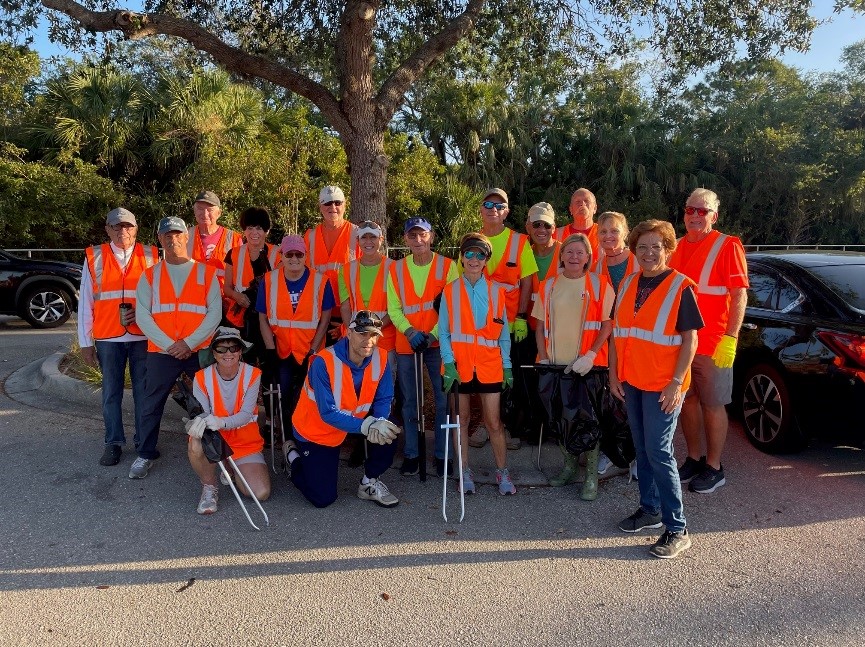 Be Informed,
Get Engaged,
and Make an Impact!