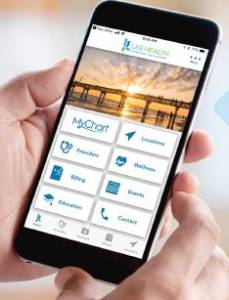 Lee Health has created an "app" for all kinds of smartphones to make it easy for everyone to:
Access all kinds of healthcare services including doctors of all specialties
Learn how to live a healthier lifestyle no matter what your age
Organize and track your health records and schedule your prescriptions and appointments
Stay in touch with your healthcare providers.
All the services that will be available at Lee Health Coconut Point will be added to the website prior to its opening on December 3rd.
Lee Health's flyer telling people how they can access this "app" is linked below.