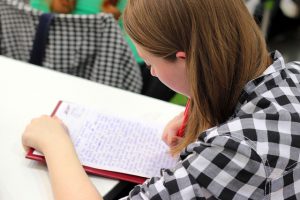 The Estero Education Initiative and ECCL Education Council have partnered with Three Oaks Middle School to mentor academically "at-risk" students. We are seeking volunteers who would like to help a child and invest in the future of our Estero youth.
This is not a tutoring program. Volunteers will meet with a specific student (or students) on a weekly basis for 20-30 minutes each to coach them to reach the academic goals that the student(s) have set for themselves.
Volunteers can volunteer for as much, or as little, time as he or she prefers – from 1-5 days/ week and 30-? minutes per day serving. This requires no academic credentials, just a desire to see our kids succeed! Training will be provided.
To volunteer, or with questions, please contact:
Kevin Tolliver
ECCL Education Council
kptolliver1@gmail.com
317/752-3486