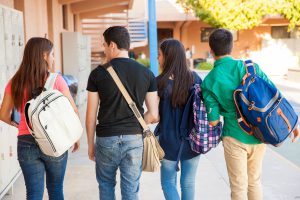 The Estero Education Initiative is looking for adult volunteers to serve immediately at Three Oaks Middle School with 7th and 8th-grade students.  The students are part of the AVID program that promotes being college and career ready.  AVID's mission is to close the achievement gap by preparing all students for college readiness and success in a global society.
These students are required to take advanced classes that are often challenging and require support to be successful.  The subjects include math, reading, writing, science, and social studies. You can select the subject matter preferred.  The students are in the AVID class every day from 1:00 to 4:00, and you can pick the time and days that work for you.
If you are interested, please visit the Village of Estero website and complete the volunteer Application under the Contacts heading in the Education Initiative section .
For further information please contact Karen Brown at 239-935-9224 or keggbrown@gmail.com.
---
The ECCL Education Council is a partner of the Estero Education Initiative, and collaborates with the Village of Estero and Estero Area School leaders and professionals, to support students, teachers, and administrators in ways that enhance the quality of education and contribute to a better quality of life in Estero. Visit our page at https://EsteroToday.com/education for even more ways to contribute.