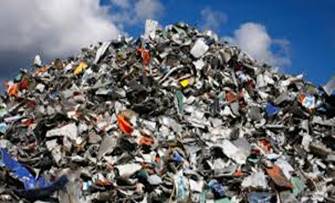 We are closing in on TWO Tons of Rubbish Cleared from Hwy 41 in Estero by ECCL's Volunteers over the last six months!
The ECCL has been working with the Florida Department of Transportation (FDOT) to help clean Hwy 41, between the Vines entrance (Breckenridge Road) north of Walmart and south to Coconut Road. Over the last six months, the ECCL's team of volunteers, coordinated by Julie Yellig, has collected a total of 3,340 pounds of litter from this stretch of Hwy 41.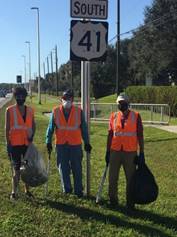 This last weekend (March 20th), this dedicated team representing Rapallo, Copperleaf, Pelican Sound, Riverwoods Plantation, Meadows of Estero, Shadow Wood, Cascades of Estero, FGCU, and Bella Terra collected 660 pounds of trash.
ECCL President Jim Gilmartin said, "This is a wonderful achievement, and on behalf of the Board of Directors and Executive Management Team, I want to express our sincere gratitude for what you've accomplished during the last six months, your efforts are greatly appreciated."
The ECCL also extends thanks to those residents who are taking the time to keep other roads in Estero free of trash. Your actions and commitment are also appreciated for helping to make Estero even more beautiful. Residents in Estero will no doubt be delighted with the clean-up as it enhances the appearance and desirability of Estero as a destination for visitors and residents alike.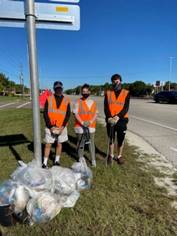 The ECCL would also like to extend its thanks to Marathon fuel/Dos Amigos Mexican Grill for providing water and ice to our volunteers. The ECCL and the teams of volunteers sincerely appreciate your support over the last six months.
Finally, thank you to everyone who supports our volunteers and our environment.
The ECCL also posts these details on its Facebook page. If you would like to write a personal message of thanks to these fantastic volunteers, please go to your Facebook page, type in "Estero Council of Community Leaders," and then "share." You can look at the posting of this article and other topics, but if you press "like" and write a short message, the volunteers would be most appreciative.