This month, the Estero Planning & Zoning Board (PZB) finished its review of the first Village of Estero Comprehensive Plan. It now goes to Village Council for review on Jan. 3. A transmittal hearing is scheduled for Jan. 10, when the Village will officially send this draft Comprehensive Plan to Tallahassee for review by state agencies. It will then come back to Estero Village Council for final review and adoption by March 2018. This document will serve as a guidebook for development within the Village for the future, as amended from time to time.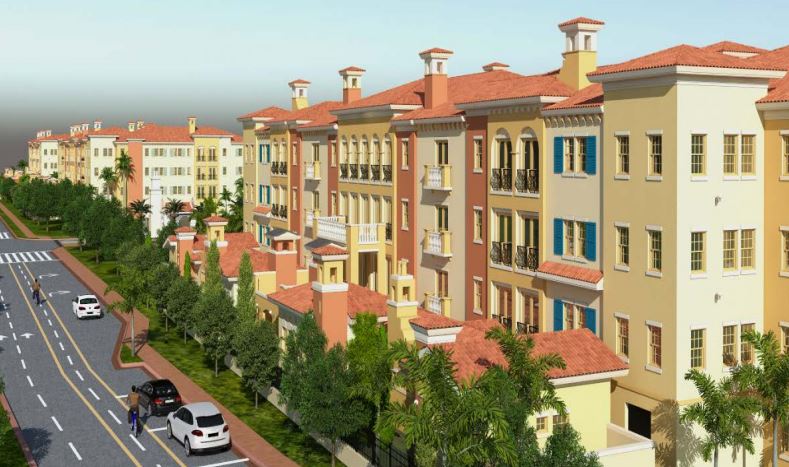 The Design Review Board had an extremely active month as well. Estero Grande presented its pattern book for architectural and landscaping design of this mixed use center west of the intersection of U.S. 41 and Estero Parkway. Genova also received approval for design changes including adding two additional units to its condominium community currently under construction on Via Coconut Point.
Phoenix at Estero is proposing a 140-unit assisted living and memory care facility in Plaza del Sol, while a hotel and a school are proposed closer to Interstate 75. Primrose School would serve children up to six years old. Adjacent to the school in Estero Interstate Commerce Park, Marriott Springhill Suites is proposing a 100-room hotel. Additionally, a play center upgrade is in the works for Miromar Outlets, and a new Chase Bank is proposed just north of the outlet mall.
The next Design Review Board meeting will be Wed., Jan. 10, at 5:30 p.m. The next Planning & Zoning Board meeting will be Tuesday, Jan. 16, at 5:30 p.m.
Design Review Board Actions
Estero Grande
The DRB voted to recommend that Village Council approve an updated pattern book for Estero Grande with architecture characterized as a modern interpretation of Florida's early Spanish colonization period. Estero Grande is a mixed use development previously approved by Lee County located on the west side of U.S. 41 at the end of Estero Parkway with 100,000 square feet of retail space — to include a gas station — and a proposed 198-unit apartment complex to be called Estero Grande Parkside. The board approved this "pedestrian-friendly" pattern book pending minor design changes which will be presented to the DRB on Jan. 10 prior to Estero Grande's Council presentation on Jan 17. Estero Grande's pattern book may be viewed here.
Additionally, the developer presented plans to construct a 8,689-square-foot building in the Shoppes at Estero Grande on 4.65 acres of the property. Starbucks is under contract for this retail center as well. The plans show a sidewalk extending from U.S. 41 to the future multifamily residences. There will be a 30-foot buffer along U.S. 41 to shield the parking lot. This was an informational presentation only with no action taken.
Miromar Outlets Playland
The DRB approved Miromar Outlet's plan to relocate its existing Playland and add an interior climbing wall, outdoor seating and shade structures. See the design for this 3,800-square-foot play center in Miromar Outlets' presentation.
Pelican Sound Clubhouse
The DRB approved an application from Pelican Sound (located west of U.S. 41 and north of Williams Road) to expand and remodel the community's clubhouse and pro shop. The design also calls for relocation of the cart barn and removal of tennis courts. See the presentation here.
Genova
The DRB approved minor design modifications for Genova, a condominium project currently under construction on the east side of Via Coconut Point south of Corkscrew Road. The new design modifies towers, faux chimneys and windows and adds two units to Buildings E and F, for a total of 205 units. View Genova's presentation here.
SunMart Convenience Store
The DRB approved a monument sign for SunMart to replace its current sign at 21481 Tamiami Trail with conditions that the new sign use a digital format for gas pricing, along with other minor design modifications.
West Bay Golf Club
West Bay is planning to improve its existing 18-hole golf course west of U.S. 41 on Williams Road. Changes include improvements to tee boxes and bunkers, as well as modification of two lakes and reshaping of the golf course. This was a public information meeting with no action taken. West Bay's presentation may be viewed here.
Phoenix at Estero
Phoenix at Estero is a proposed 140-unit assisted living and memory care facility on seven acres on the north corner of Plaza del Sol, a development located at the northeast corner of Corkscrew Road and Three Oaks Parkway. The applicant is requesting an increase in building height from 35 feet to 45 feet to allow for three stories in some sections. The design also includes a courtyard and other outdoor amenities.  This was a public information meeting with no action taken. The presentation may be viewed here.
Marriott Springhill Suites
A five-story, 100-room hotel is being proposed for a 2.5-acre site at 10370 Corkscrew Commons Drive in Estero Interstate Commons Park, adjacent to Embassy Suites by Hilton. Amenities will include a small bar, fitness room, patio with fire pit, pool and enhanced landscaping. This was a public information meeting with no action taken.
Primrose School of Estero
An early education center is being proposed adjacent to the future Marriott Springhill Suites Hotel on 2.26 acres in Estero Interstate Commerce Park. The school would be 12,111 square feet with 11 classrooms plus playgrounds. Primrose School offers education for children from six weeks to 6 years old and currently operates 150 schools in 29 states. This was a public information meeting with no action taken.
Chase Bank
Chase Bank is planning to build a 3,732-square-foot building at the northwest corner of Miromar Outlets Dive and Ben Hill Griffin Parkway. During a workshop, the PZB discussed landscaping improvements and architecture. See Chase Bank's presentation here.
Planning & Zoning Board
Comprehensive Plan
The Planning & Zoning Board voted to recommend that Village Council submit the draft Comprehensive Plan to the State for review. The Comprehensive Plan is a "big picture" document outlining the community's vision for development during the future. The Comprehensive Plan will be reviewed by Village Council on Jan. 3 with a transmittal hearing scheduled for Jan. 10. After it has been reviewed by state agencies, it will come back to the Village Council for final review and adoption.
The Estero Comprehensive Plan was based on Lee County's Comprehensive Plan, but the new plan is more tailored to Estero, resulting from a year of community input. Priorities in the new Estero Comprehensive Plan include development of a Village Center, increased connectivity, expanded blueways and greenways, more gathering places and the promotion of mixed use development. The Village's consultant, LaRue Planning and Management Services, conducted multiple public input sessions focused on Transportation, Infrastructure, Recreation, Capital Improvements and more.
Recent updates to the plan include encouraging a bike/pedestrian trail to be built along the railway and discouraging development within the Density Reduction/Groundwater Resource (DR/GR) area. During the extensive public input process, the Recreation and Open Space element of the Comprehensive Plan garnered the most comments. The Village will likely pursue creation of a Recreation and Open Space Master Plan in the near future. A presentation summarizing the complete draft Comprehensive Plan may be viewed here.
Village Council Actions
Land Development Code Update
Council approved ranking of consultants and authorized staff to negotiate with Canin Associates to update the Village's transitional Land Development Code. There is $250,000 budgeted over two fiscal years for this contract, which will be brought back to Council for approval at a future date.
Railroad Crossings
Council approved agreements with Seminole Gulf Railway for five railroad crossing rights at Broadway Avenue, Coconut Road, Estero Parkway, Via Coconut Point and Williams Road. The total cost of all five crossing agreements is $18,000 for fiscal year 2017-18. Lee County previously held these rights prior to the Village assuming maintenance of these roads which are bisected by the railroad.
Village Hall Remodeling
Council approved a contract with OneSource Construction Company & Builders for a remodel of the second floor of Estero Village Hall. Plans include a larger visitor's entry, additional office space, a conference room for up to 20 people, and more storage spaces. Total cost including furniture, security and IT networking is expected to be $200,000 with $50,000 to be reimbursed by the landlord. A presentation with the layout may be viewed here.