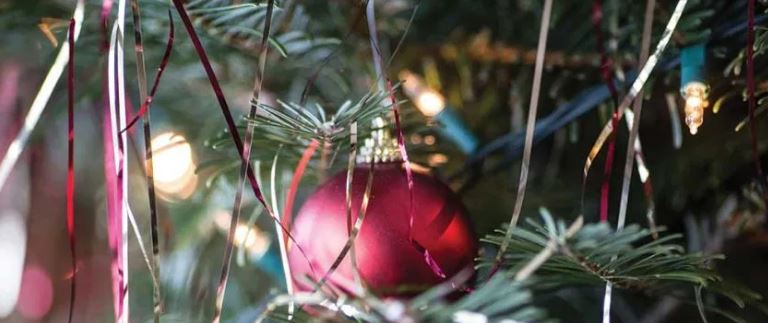 When you are ready to take down the Christmas tree be sure to remove all of the lights, wire, tinsel, garland, ornaments, nails, stands, and other materials that are not part of the original tree. Once you have done this you can place it curbside and it will be picked up. Lee County Solid Waste will turn this tree into mulch or compost.
Leaving artificial objects on the tree will end up polluting the environment, so please do your part and make sure it is clean and green before you dispose of it.
Other ways to make your holidays eco-friendly:
Don't purchase metallic or glossy wrapping paper, instead use plain paper or even better, fabric gift wrap or old newspapers.
Use old greeting cards or other recycled material to make gift tags.
Decrease what you spend on gifts. Often too many gifts are given and they are rarely used.
Purchase reusable items rather than new, such as from an antique store.
If your strands of lights are more than 10 years old LED lights could be up to 90% more efficient.
Make sure to properly recycle your extra holiday waste.