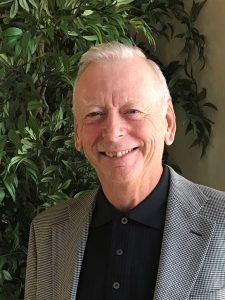 The Estero Council of Community Leaders (ECCL) is extremely pleased to announce the appointment of Allan Bowditch, Former CEO Martin Hamblin Healthcare, as its Chief Communications Officer.
In his role at Martin Hamblin Research's Global Healthcare Division, he was the holder of several Lifetime Achievement Awards. He co-authored "The Use of Combined Conjoint Approaches to Improve Market Share Predictions" and "The Global Pharmaceutical Industry: Its Demise and the Path to Recovery."
Allan began his career at Smith Kline and French in Welwyn Garden City in UK 1969-1973, and in 1973 joined the consulting company Martin Hamblin Research. He was appointed director in 1979. He developed
several innovative Marketing Research approaches in the healthcare industry and provided educational guidance/support at different industry organizations. He was also awarded a Lifetime Achievement for contribution to Market Research in Healthcare in Europe.
Following his work at Martin Hamblin Research, he was a Pharma Industry Market Research Consultant. A frequent speaker at international Market Research Conferences, he received the Jack Hayhurst Award for Best Conference Speaker and Contributor.
Allan is committed to supporting and advising the ECCL whose purpose is to enhance residents' quality of life and well-being. He is an exceptional photographer and golfer and loves to travel. He enjoys watching his grandchildren grow and develop in Toronto and Melbourne.
ECCL's president, Jim Gilmartin, said, "Allan will bring significant experience in marketing research to the role of Chief Communications Officer, and we welcome him as a member of our Executive Management Team."