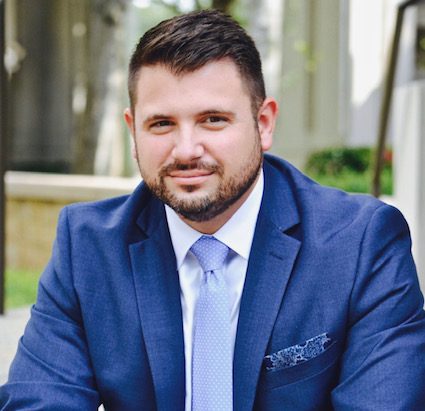 The Estero Council of Community Leaders (ECCL) is very pleased to announce the appointment of Anthony Gigliotti as Chairperson of its Community Development Council.
The Community development Council, comprised of devoted volunteers, is primarily focused on being well informed of potential community development activity and making timely recommendations to ECCL leadership to support or oppose possible action.
Anthony and his wife Andrea and two children live in Bella Terra. He serves as a Financial Advisor and Financial Planning Specialist at Morgan Stanley. He also serves as a Senior Financial Advisor on The Birchwood Group at Morgan Stanley, growing the book to business to more than $30,000,000.
He previously served as a Private Client Banker, JPMorgan Chase & Co., growing the deposit, mortgage, and investment balances and expanding relationships into Chase Private Client membership programs. The end of the 2017 year over year growth for investments was the fourth largest in the state of Florida in all Chase branches. Formerly, he was primarily focused on sales, personnel development, and community outreach through the promotion of deposit accounts, mortgage and auto loans, beneficial fee-based services, and investment products.
Education:
Miami University, Oxford, Ohio, Bachelor of Science, Accounting
Farmer School of Business Administration, Bachelor of Science, Decision Sciences
Certified Financial Planning Executive Certificate – The Ohio State University
Activities:
Estero Chamber of Commerce; Board Member at Large, (2020-Present)
Estero Council of Community Leaders – Arts & Entertainment Council Co-Chair (October 2019- Present).