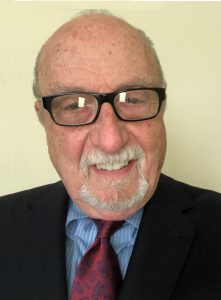 The Estero Council of Community Leaders (ECCL) is extremely pleased to announce the appointment of Frank Moser to The ECCL Board of Directors.
Frank Moser is a resident of Rapallo at Coconut Point.  After graduating from Penn Technical Institute with a degree in Electronics Engineering in 1964, Frank worked for Honeywell Information Systems in Boston and Philadelphia, installing and maintaining large mainframe computers until 1967.
After a stint in the U.S. Army from 1967 to 1968, he resumed his career at Honeywell Information Systems in Pittsburgh as a Software Developer until 1978. He wrote software for Levinson Steel Company, Westinghouse Electric, and General Electric.
Moser's volunteer endeavors include Radio Reading for FGCU, Junior Achievement at Three Oaks Middle School, Master Board President and other positions of the Home Owner Association of Rapallo at Coconut Point, and Community Representative with The ECCL.
We are honored that Moser has chosen to expand his role with The ECCL and look forward to the experience he brings to the table.