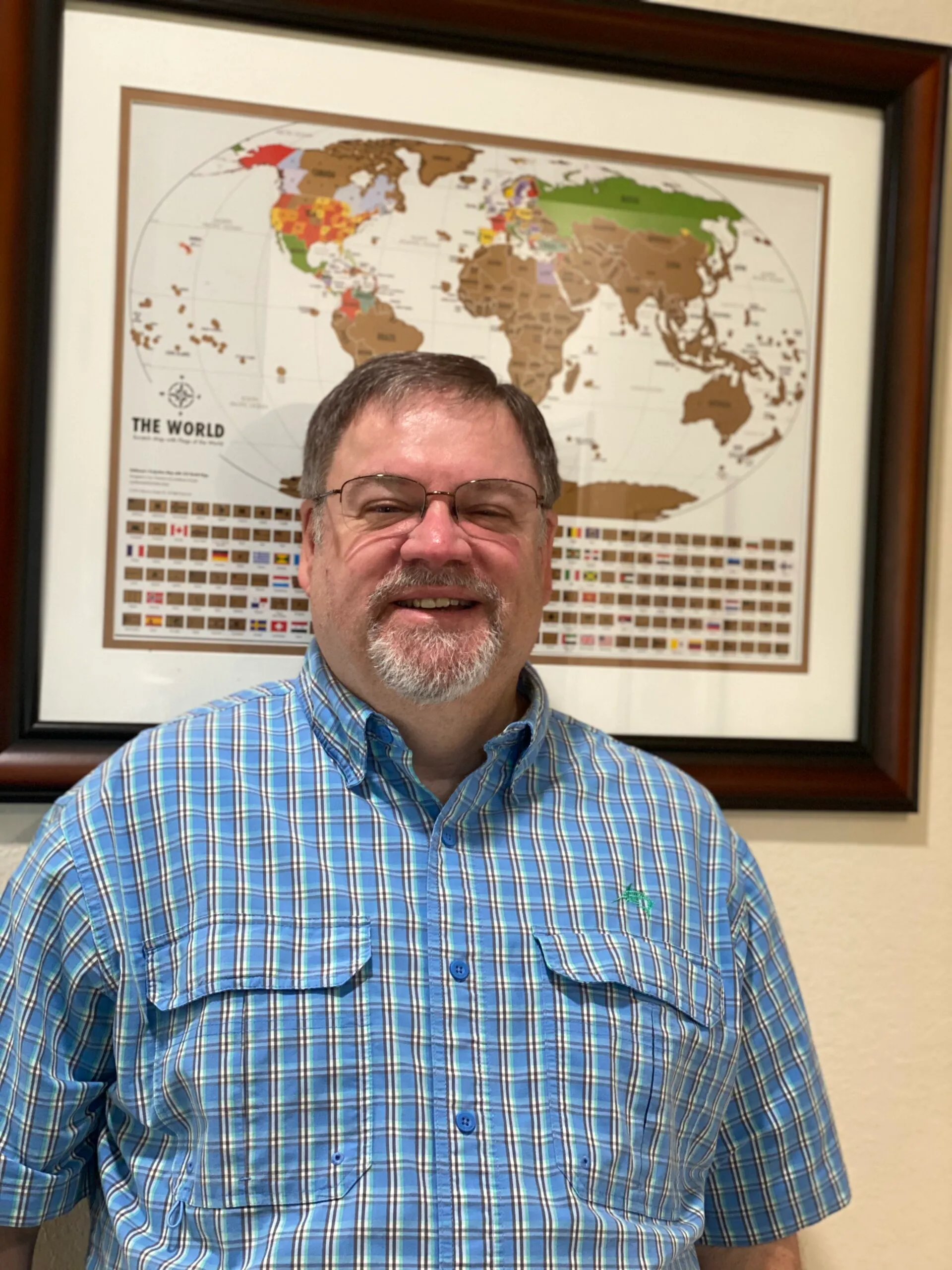 Mark Novitski joined the Estero Council of Community Affairs (ECCL) in 2014 and recently retired from our executive management team. We are pleased to announce he is starting a new phase in his life, providing more time for himself and his wife, Ramona.
During his years of service to the residents of greater Estero, Mark was continually active in civic affairs. He developed relationships with the Village of Estero, the Lee County Board of Commissioners (BoCC), and other local and County organizations. He has a deep concern for issues that affect our quality of life.
Mark was significantly active in ECCL's Advocacy Councils, where he identified needs, including providing input on Corkscrew Road widening, Phase I, II, and III. He also recommended that the BoCC move up the design and construction of Alico Rd extension to SR 82 to relieve truck traffic on Corkscrew Rd.
Spearheading the development of a Veterans Recognition Park, Mark worked with Estero High School graphic arts students to develop design concepts. He also encouraged the BoCC, Lee County Parks and Recreation, and the Village of Estero to support the need for access to Larry Kiker Preserve from Corkscrew Rd. and parking.
Partnering with the Greater Estero Chamber of Commerce and the Estero Historical Society, Mark secured a $1,000 scholarship for an Estero high school senior for the best essay on Estero governance. He was also active in the ECCL-sponsored Junior Achievement Program in local elementary schools and Estero High School.
Mark also served in other Estero nonprofit organizations, including the Estero Fire/Rescue Pension Board, Habitat (Bella Terra) Community Development District (CDD), Corkscrew Road Service Advisory (CRSA, and as a board member of the Estero Historical Society.
In his final years with the ECCL, Mark served as our Chief Operating Officer, overseeing the activities of our Advocacy Councils and encouraging, developing, and mentoring Advocacy Council Chairpersons.