August 27, 2019: Don Eslick, Chairman of the ECCL has been the driving force behind the organization's effectiveness for more than 19 years. In April 2019, Don announced his retirement scheduled for the fall of this year.
Over two decades Don's many accomplishments include, but are not limited to, contributing to the establishment of the Coconut Point Mall, a showcase throughout South Florida; Incorporation of the Village of Estero, preventing annexation efforts by Bonita Springs; Emergency healthcare in Estero's boundaries, and "groundwork" for a hospital in the future; and the defeat of various improper developments and mines that would affect the quality of life in Estero and surrounding communities.
The ECCL is comprised of proactive advocates for current and future generations, dedicated to pursuing the highest quality environment, education, transportation, housing, healthcare, community service, jobs, recreation, and entertainment, ensuring that the Estero area is comprised of attractive communities for all aspects of life. Making community voices even louder the ECCL will increase its ability to keep residents, organizations, and businesses informed on issues being considered by local, state and federal agencies before decisions are made.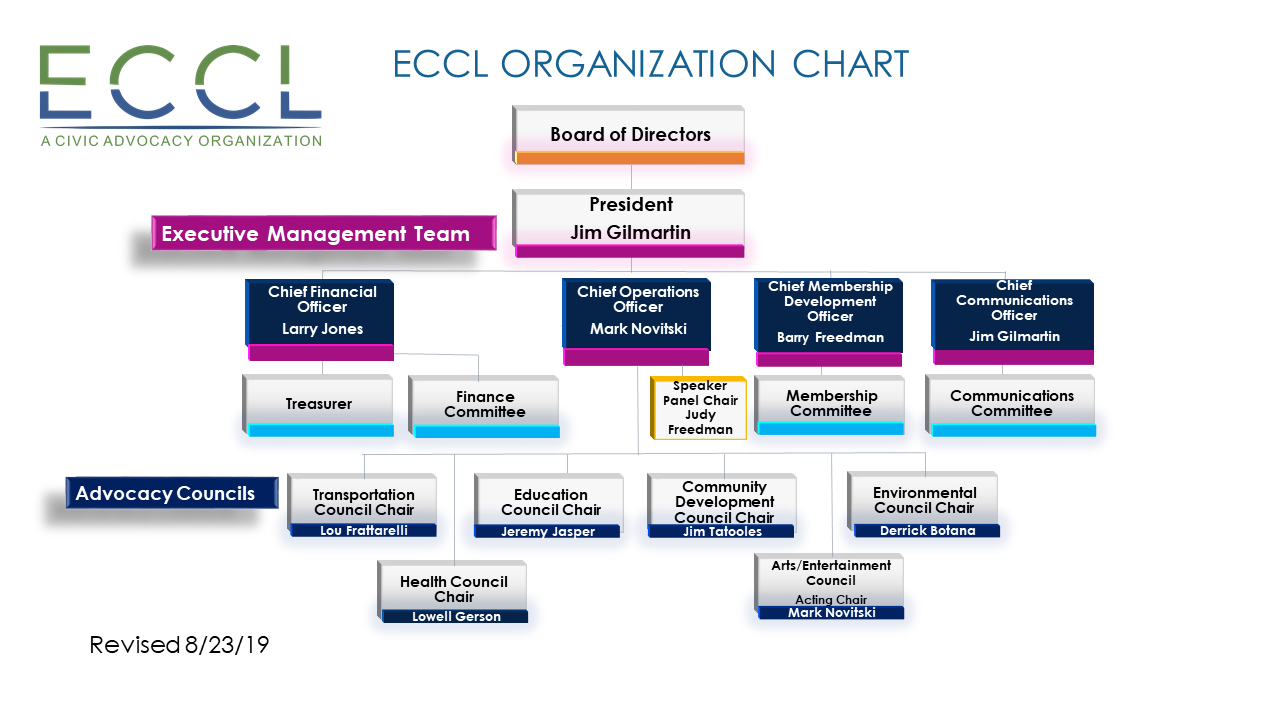 To continue as the "Voice of the People" and assure the civic advocacy organization will continue to contribute to improving and protecting the quality of life in our communities, the ECCL has reorganized to strengthen its capabilities and improve its civic engagement effectiveness. The non-paid, all-volunteer organization is comprised of:
A nine-member Board of Directors established to include influential and civic-minded members of the community, local businesses, and not-for-profit organizations.
An Executive Management Team comprised of a President, Chief Operating Officer, Chief Financial Officer, Chief Membership Development Officer, and Chief Communications Officer was created.
Advocacy Councils, supporting improvements in Health, Transportation, Education, Community Development, Environmental and Arts & Entertainment were established.
A celebration of Don Eslick's contributions to Estero and Surrounding communities will be held on November 16.