We Need Your Opinion about How the Village Should Improve Estero Parkway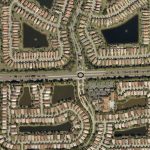 What's at Stake: The Village Council will be deciding on improvements to Estero Parkway in June
What you can do: Read the comparative analysis and complete the survey, which the ECCL will present to councilmembers
When: before June 4, so we can present the information to the councilmembers before their June 6 meeting.
---
Last Wednesday the Village's Estero Parkway transportation consultant briefed the Village Council on two alternative comprehensive roadway improvement options. The Council Chambers were crowded, largely by residents of the Cascades who are strongly opposed to constriction of a roundabout at their entrance.
Next week, on Wednesday June 6, the Council will conduct the first of two meetings required for them to make this important decision that will likely influence the way all Estero roadways are improved.
The ECCL Board believes that the members of the Village Council need to know which improvement option all the residents of Estero prefer inasmuch as this decision will ultimately impact traffic safety in their area as well.
Thus we ask you to review this 13 page comparative analysis of the options, complete the following survey by June 4, and click the link to forward it to us for use at the Hearings:
[tnc-pdf-viewer-iframe file="https://esterotoday.com/wp-content/uploads/2018/05/Estero-Parkway-Improvement-Options-5-23.6.pdf" download="true" print="true" fullscreen="true" share="true" zoom="true" open="true" pagenav="true" logo="true" find="true" current_view="true" rotate="false" handtool="true" doc_prop="true" toggle_menu="true" language="en-US" page="" default_zoom="auto" pagemode="" width="100%" ]
The survey is closed, thanks to all who participated.