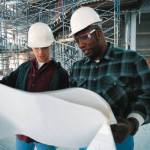 Commercial permits in 2018 totaled $62.9 million. After excluding the $100 million Hertz investment in 2014 and the $82 million Lee Health investment in 2017, this past year was the second-best in over a decade.
Estero benefited in 2018 from a wide variety of enterprises, including reinvestments in gated communities, a new hotel, a new pre-school, and multiple small retail and medical businesses.
The gated communities – Pelican Sound and West Bay on Rt. 41 – undertook major investments in their club houses and other amenities, totaling $12.1 million.  Marriott's TownPlace Suites, an extended stay hotel within Coconut Point, was permitted for $9.4 million.  Primrose School, specializing in day care and pre-school, was permitted in Corkscrew Commons for $4.2 million.  New businesses at the Shoppes at Grand Oak invested over $2.3 million, including Heartland Dental.  A $2.0 million dialysis center opened in Corkscrew Palms, ABC was permitted for a new $2.0 million facility on Rt. 41, and a $1.0 million Bassett Furniture store on Via Villagio is expected to open soon.  Along Rt. 41 at Estero Parkway, the multi-use Estero Grande apartment outparcels were permitted for $ 1.0 million, including a soon-to-be opened Starbucks.
The table below compares 2018 totals with those of the previous 18 years: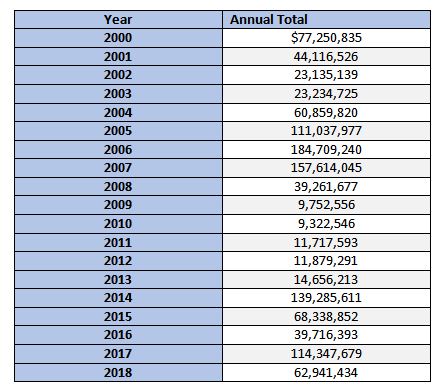 Note: The building values above exclude the value of the underlying land.
Sources
For 2016 through 2018, see Village of Estero Community Development: https://estero-fl.gov/monthly-building-reportrs
For prior years, see Lee County Permit Reports for the Village of Estero: http://www.leegov.com/dcd/reports