During September 2017, Estero residential permits totaled only four (4) single-family homes, all of which were for Tidewater at the SW corner of Ben Hill Griffin and Estero Parkway.  Over half of the single-family permits this year have been for Tidewater. The total value of all residential permits issued during the month was $1,982,933. This was one of the lowest monthly totals in the last two years, arguably due to the impact of the hurricane.
The table compares 2017 year-to-date figures with those of the previous 17 years.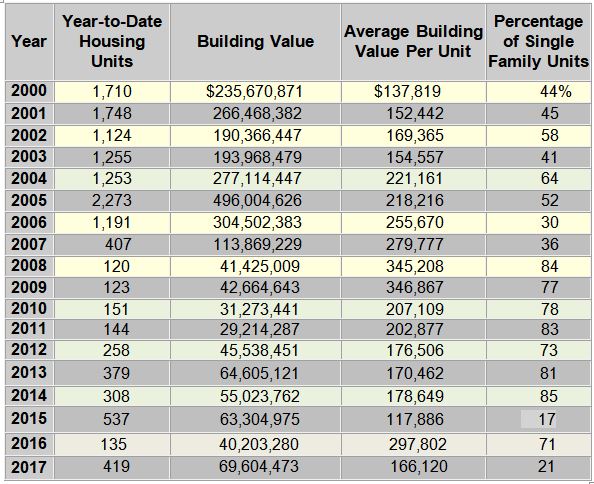 Note: The building values above exclude the value of the underlying land.
Sources:  For 2016 and 2017, see Village of Estero Community Development: https://estero-fl.gov/monthly-building-reportrs/
For prior years, see Lee County Permit Reports for the "Village of Estero": http://www.leegov.com/dcd/reports