Julie Yellig
Featured Volunteer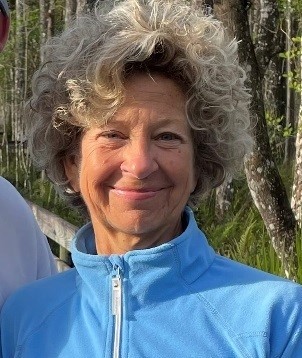 Adopt-a-Highway Coordinator
ECCL Environment Council
Julie's career has involved 33-years as an ICU registered nurse in Ohio, retiring two years ago. She has been a seasonal resident in Estero for 13 years.
In 2019, Julie approached the ECCL to consider adopting Hwy 41 in Estero through the FDOT Adopt a Highway program, and the program commenced in October 2020. Participants from over 30 communities and businesses have stepped up and helped in these efforts on Hwy 41. Marathon/Dos Amigos Authentic Mexican Grill has provided water and ice at each event to support the volunteers.
Julie also participates in Lee County's Adopt a Road program and Keep Lee County Beautiful events. Julie helped initiate the Village of Estero Adopt a Road program, starting with Estero Parkway, and encouraged others to clean up roads and properties. Her efforts resulted in more volunteers stepping up and adopting other county and village-maintained roads in Estero.
Julie said, "I am very pleased to be a part of efforts to promote the environmental health and beauty of Estero while increasing awareness throughout our community."
Julie's efforts were recently acknowledged by the Estero Village Council at a recent meeting (recognizing Julie Yellig), the ECCL/Adopt-a-Highway Coordinator. 
(From left to right- Vice-Mayor Jon McLain, Councilmember Larry Fiesel, Julie Yellig, Councilmembers Joanne Ribble, Jim Wilson, Jim Ward, Jim Boesch, and Mayor Katy Errington.)
More than 4 tons of litter have been collected since the program began. Yellig also assists volunteers for the local Adopt-a-Road program supported by the Village of Estero and the Keep Lee County Beautiful program. The ECCL is immensely pleased to have Julie as a part of our team of volunteers.
We have many opportunities to contribute your talent, experience, and skills. If you are encouraged by Julie's commitment, please visit Volunteer | Estero Today to learn about our health, recreation, education, environment, safety and transportation, communications Councils and committees, and other programs.
For more information, please get in touch with our Chief Operations Officer, Mark Novitski, ecclsecretary@gmail.com, to learn more about how you can participate, be productive and give back to our community.