Mike Wasson
Featured Volunteer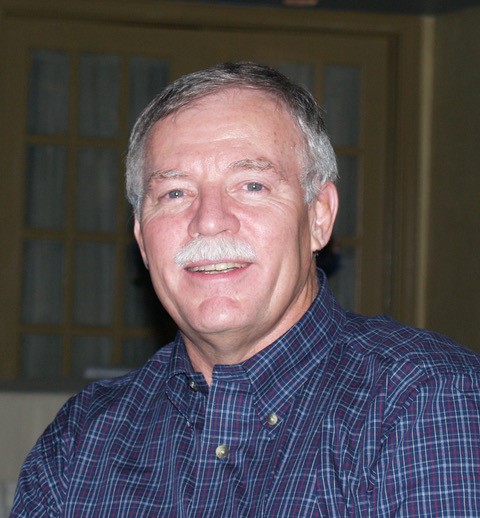 Junior Achievement Ambassador
Interim Co-Chair, Education Council
Communications Committee
ECCL's work and success would be limited if not for a committed and resolute team of volunteers. All our volunteers contribute to making the Greater Estero Area a beautiful place to live, work, and play. Many volunteers are outstanding, and it is worth applauding their exceptional contributions. Mike Wasson is an exceptional member of our team.
Mike spent much of his professional life working in the Media and Publishing Business. He was a Magazine Publisher at Putman Publishing and Grand View Media (from 1994 thru 2014) and Vice President of the Business-to-Business arm of Grand View Media. Mike's earlier experience included 20 years with the Caterpillar Tractor Co. and a Caterpillar dealer.
After speaking to Jim Shields, a member of the ECCL Board, Mike expressed an interest in working with the Communications Committee. Mike has provided considerable support and guidance over the last 12 months for the team's work. As a result of Mike's efforts and contributions, the ECCL's communications have greatly improved. His initiatives and enthusiasm to incorporate social media into our means of communication significantly increased our reach into our community.
In addition, Mike's interest and involvement are helping enhance the ECCL's work in the Junior Achievement Program (JA). JA enables students to learn from ECCL volunteers, like Mike, how to manage financial issues such as bank accounts, credit cards, and financial-related "do's and don'ts."  In addition to his communications activities, Mike agreed to be the Co-Chair of the ECCL's Education Council.
Mike states, "My role as a Junior Achievement Ambassador in the Estero Area schools is gratifying. Students are extremely interested in understanding financial and career opportunities. They genuinely appreciate the meaningful information we share. You really feel like you are making a difference in their lives. My work in education is an extension of the value I see in good communications, which is why I'm a member of the ECCL Communications Committee."
We are incredibly pleased to have Mike as a part of our ECCL team of volunteers. We have many opportunities to contribute your talent, experience, and skills. If you are encouraged by Mike's commitment, please visit www.esterotoday.com to learn about our health, recreation, education, environment, safety and transportation, communications Councils and committees, and other programs. You may also contact our Chief Operations Officer, Mark Novitski, ecclsecretary@gmail.com, to learn more about how you can be productive and give back to our community.