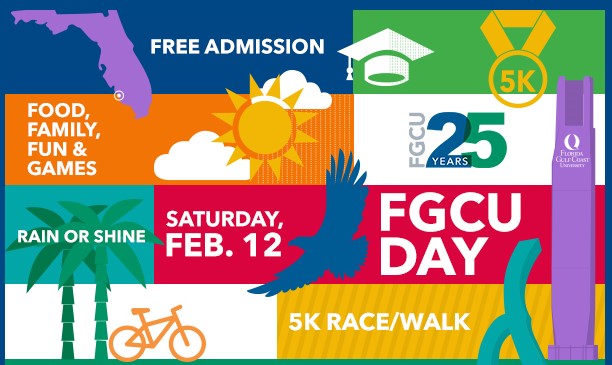 The ECCL is a proud supporter of all that FGCU contributes to our community. Come experience the ways this University contributes. From training world-famous musicians and arts talents, to the practical development of new, entrepreneurial businesses, FGCU brings in and keeps talent that directly benefits each of us. Service-learning hours directly 300+ community agencies in Southwest Florida.
Come celebrate FGCU Day on February 12, 2022
from 9 am-3 pm and everyone is welcome.
Over 150 experiences are planned, rain or shine.