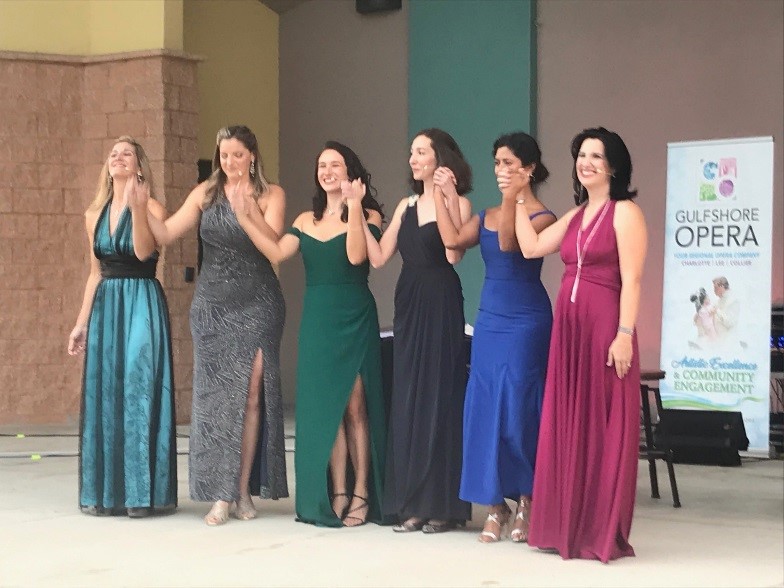 Close to 300 people attended the "GO Divas" concert held at the Amphitheater, The Estero Recreation Center, on Sunday, Nov 14. The performance was "magical." Those fortunate to be there were treated to a wide array of music that ranged from popular Beetles numbers like Good Morning Sunshine, In My Life, and Yesterday.
On the audience list of favorites was the West Side Story song I Feel Pretty by Leonard Bernstein, another contender for the best of the show- but there were so many! Also included was the Carol King/James Taylor number You've Got a Friend to the beautifully performed operatic aria The Flower Duet from Lakmé that has been featured in previous British Airways advertising. With two standing ovations for the accomplished singers, it was clear that the afternoon's performance was a resounding success.

There is no doubt that the team of world-class singers comprising Juliana Alfano, Lydia Howery, Lauryn Kay, Daniela Magura, Erika Ramirez, Marie Talley, and their fantastic pianist, Kelly Utterback, would have received a standing ovation at any major venue in the world. Everyone felt uplifted and gratified that such an event took place here in Estero – the start of many more wonderful events to come! Congratulations!     
Greater Estero can count itself fortunate to have the regional opera company Gulfshore Opera now located in Estero. The event's sponsors were the Estero Historical Society, The Estero Chamber of Commerce, GPS Life Journey, Estero Life Magazine, and The Estero Forever Foundation.
The next local event will be on Feb 26 at 7 pm at the Estero Highschool Theatre. For tickets, please call Gulfshore Opera at 239-529-3925. Tickets are $35; $50; and $65.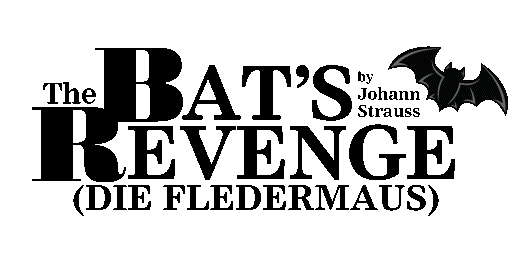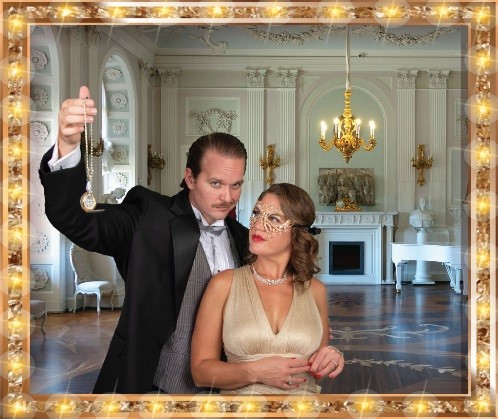 A Comedy Set in Old Hollywood 
Written by Allan Bowditch, Chief Communications Officer. ECCL.