Lee Health Coconut Point offers yoga, Pilates, meditation, and more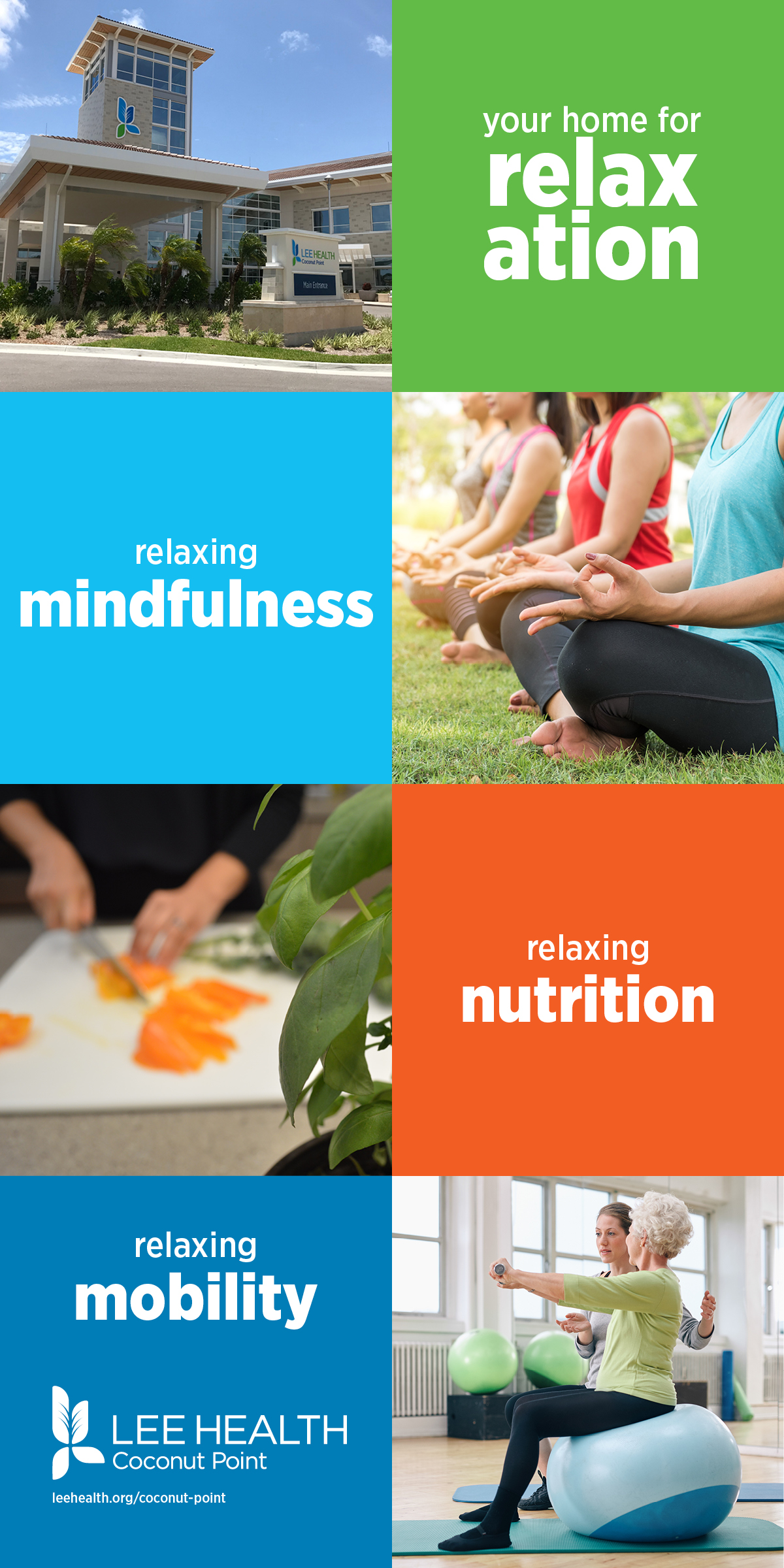 Take a deep breath right here, right now, without worrying about where you are.
Take another and another. And one more.
We all know that relaxation and refreshment – no matter how small – are essential for a happy and healthy life. But it's not always easy to get in the habit and find a safe, comfortable spot that helps you thrive.
The Healthy Life Center at Lee Health Coconut Point wants Estero residents and visitors to know that we have everything you need to rest, recuperate, and revitalize – all to help increase mindful living and mental clarity:
Acupuncture: Millions of people continue to investigate and try this practice once  they realize that this delicate, pain-free practice relieves pain, stress, depression, anxiety, and nausea. Renee Sarra, a fully licensed acupuncture physician, will help you ignite energy and ensure maximum comfort.
Mind and Body Studio: Here you'll find community yoga classes and guided meditation that go beyond physical postures by using breath and methodical movement to guide you to a deeper awareness of your body, mind, and experience of the present moment.
Pilates: This gentle, guided therapy works with the idea that the body and mind are connected and builds strength and flexibility with movements that align the spine and strengthen the core. A physical therapy assistant teaches this class to ensure you are in good hands!
Serene Surroundings: Sometimes just hanging out at Lee Health Coconut Point can make you feel better. Stop by and enjoy our walking trails, bike paths, meditation gardens, and public gathering spots where you can meet people just like you – people interested in improving their health and wellness!
Everyone is welcome to join our community and begin their journey to peace and well-being. To learn more or to sign up for any of the classes above, call 239-468-0050 or visit leehealth.org/coconut-point