We are very saddened to hear of the passing of Lee County Commissioner Frank Mann. We send our sincere sympathy and condolences to his family, colleagues, and friends.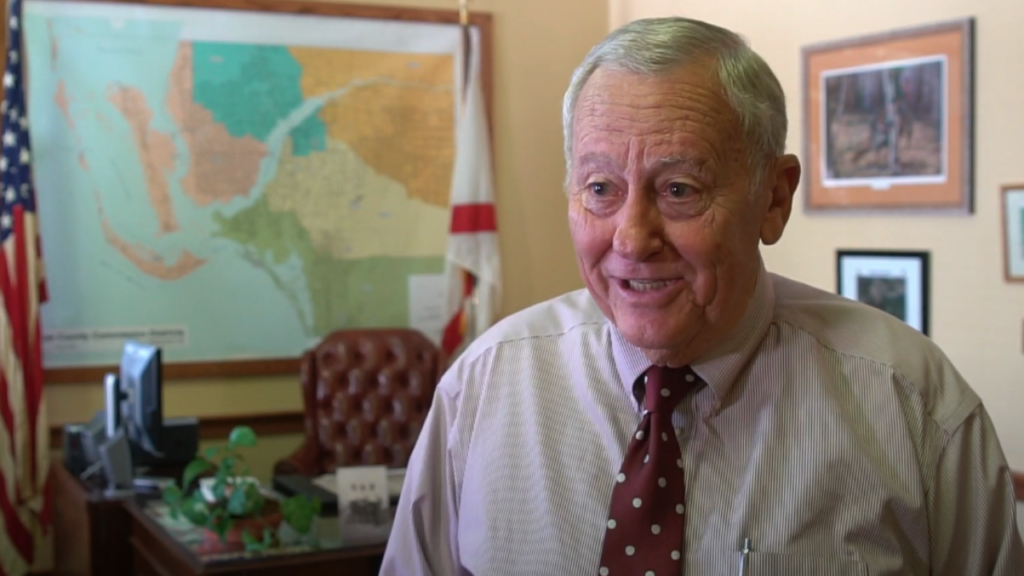 Commissioner Frank Mann was a lifelong resident of Lee County. He served on the Lee County Board of Commissioners (BoCC) for fourteen years representing District 5. During that time, he also served as chairperson of the BoCC, the Lee County Port Authority, and the Tourist Development Council.
Throughout his career in public service, Frank has been known for his exemplary leadership in protecting Florida's natural resources. It was a key focus of his re-election platform, emphasizing the importance of water quality to the voters. Due to Frank's legislative efforts, thousands of acres of SW Florida lands and water bodies are in public protection or ownership today.
Frank refused financial backing for political campaigns and was indeed his "own man!" He emphasized that aspect in an interview with Jim Shields, a member of the ECCL Board of Directors, and Allan Bowditch, ECCL's Chief Communications Officer, on February 25th, 2021, when he said, "I have taken pride in getting the nickname "Old four to one Frank!" I earned that because there are a lot of 4 to1 votes at the Commission, and they related to growth management and zoning issues."
He went on to say of the ECCL, "If you guys (ECCL) had not been there (when I joined the Commission in 2006), we might have seen a large part of Lee County looking like wall-to-wall concrete. I was pleased when you all got behind the effort to incorporate Estero." The residents of Estero should be grateful for the support of Commissioner Mann in that endeavor.
He also said of the ECCL, "your footprints will never wash away! I am just glad you guys were there when I arrived on the scene. You guys have been a tremendous asset."
It is incredibly sad to hear of Frank's passing. We are indeed indebted to him for his forthright views, sincerity, openness to listen to the opinions of others, willingness to help, and consistent support of the ECCL aims and vision for the future.
The prophetic words he stated above certainly apply to his legacy.
Frank, "It's your footprints that will never wash away."
Thank you for all you have done.