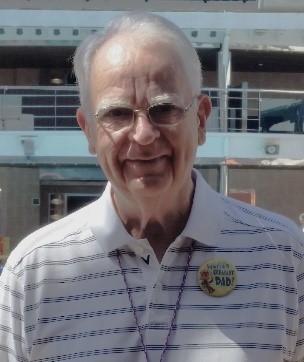 Lawrence H. Newell, 88, passed away on May 22, 2022, after a long illness at home under the care of Hope Hospice and his loving family, wife of 65 years, Sharon, daughter Kimberly, and son John.
Larry was an early member of the ECCL and had a vision for Estero to become a municipality long before others thought it was possible. In 2003 he was the founder of the first Estero incorporation drive with a group called "Save Estero." It took over ten years to get there, but Larry always believed the effort was extremely important. While he enjoyed boating, Larry always was available to be active in many community organizations.
Larry was born in Dayton, Ohio, the son of Dr. T.E. Newell and Virginia Newell. He served in the Navy during the Korean war, then graduated from Ohio State University. Later, he received his master's degree in public health at the Berkeley Campus in California.
Before retiring to Estero, Larry was the founder and Executive Director of the American Association for Comprehensive Health Planning (AACRP), a national health organization in the Washington, D.C. area. After that, the Director of a Health System Agency in Peoria, IL.
Our sincere condolences go to his family.