Is it OK if you see the A.P.R.N. or P.A. at your next appointment?
When patients call to make an appointment with their doctor, they are often told they can see a physician assistant or nurse practitioner. Many patients wonder what experience these healthcare professionals have and if they can trust their judgment. There are many residents who are unsure about the function and expertise of these individuals. The Engage Estero Healthcare Council team felt it would be important to address these questions and reached out to Lee Health to shed light on this issue.
When you are sick, you want to see your primary care physician – an M.D. or a D.O. – in a timely fashion. But an influx of patients, a looming shortage of physicians, and other factors mean that doesn't always happen.
That's why you might have noticed more health professionals with abbreviations like PA and APRN on their jackets when you visit the doctor's office, emergency room, urgent care center, or outpatient clinic.
But who are they, how are they trained, and what do they do? Let's find out.
Education, Experience
The first thing to remember: A PA (Physician Assistant) and an APRN (Advanced Practice Registered Nurse) have the expertise to examine patients, order tests, prescribe medication, and provide education.
And the other big point to remember: PAs and APRNs work under a doctor's supervision, and they consult with an M.D. or D.O. to sign off on care plans and prescriptions.
Education and clinical training for PAs and APRNs differ slightly. Advanced practice registered nurses hold master's degrees and many have doctorates. Physician assistants must have a master's degree, have completed a physician assistant program, and received PA certification through the National Commission of Physician Assistants. The state of Florida licenses both PAs and APRNS.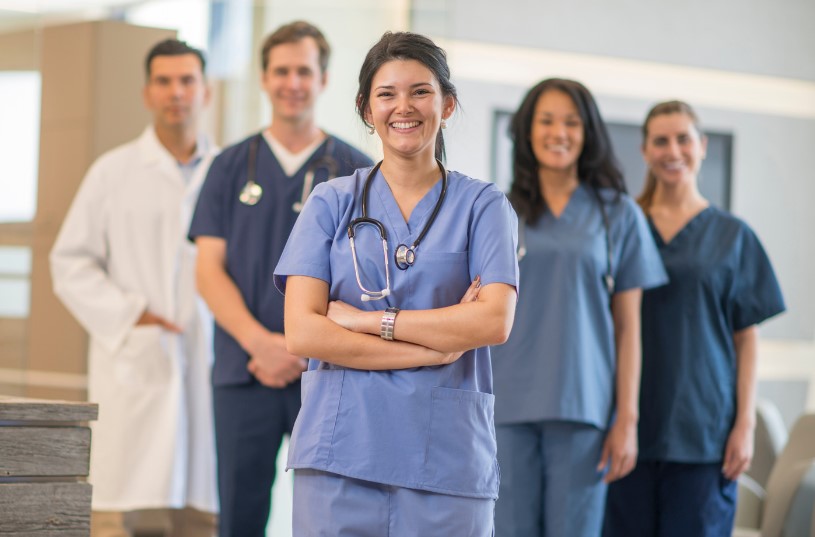 So how do PAs and APRNs fit into the flow?
They help doctors with a concept called team-based care, where patients have access to a doctor's entire team and network — nurses, medical assistants, social workers, customer service specialists, physician specialists, and more.
This approach works. Studies show that patients treated by their doctors in a team-based practice had fewer hospitalizations, visits to emergency departments, and referrals to specialists.
"Under the physician's supervision and consultation, an advanced practice provider such as an APRN or PA can provide the same kind of patient care as your primary doctor," said Joseph Hobson, D.O., a recently retired board-certified family medicine physician with Lee Physician Group. "These highly trained and experienced providers work in close consultation with the doctor, who still maintains responsibility for the healthcare team and your comprehensive, ongoing healthcare."
Dolan Abu Aouf, a physician assistant with Lee Physician Group, (LINK) says PAs and APRNs are dedicated to patient care, and they work with your doctor to help you establish a great care relationship with your doctor.
"Our goal is that each patient receives the same level of exceptional quality care," Dolan says. "We also have immediate access to any of our LPG physicians if any issue comes up. This is what the team approach is about, working together as a cohesive team to treat the patient all along the continuum of care. It works."
How are PAs educated?
Master's degree and/or doctorate.
Curriculum is modeled on medical school.
Students complete 2,000 hours of clinical rotations in family medicine, internal medicine, general surgery, pediatrics, obstetrics and gynecology, emergency medicine, and psychiatry.
Trained as medical generalists, providing them diagnostic and treatment skills in all areas of medicine and for all patients, regardless of age or gender.
How are APRNs educated?
Master's degree and/or a doctor of nursing practice degree.
Trained in the advanced practice of nursing.
Students must complete 1,000 hours of supervised clinical practice.
Trained in a chosen health population focus area: family, adult/gerontology, neonatal, pediatrics, women's health, or psychiatric/mental health.
Hopefully by now you will appreciate that the answer to the question posed at the beginning of this article is an unequivocal "yes!"
The Engage Estero team thanks Lee Health for the above information and also thanks all healthcare personnel for the dedication and commitment to our wellbeing.
  Be Informed,
Get Engaged,
and Make an Impact!