That is the concern of many residents along Corkscrew Road close to the Youngquist Brothers Rock Inc. mine.
A Bella Terra resident, Don Corbett, took the time to compile considerable data about rock mining in Florida, including the control of blasting and what can I do if I believe my property has been damaged.
In addition to gathering data, Don Corbett went to the mine and met the mine manager, making him aware of the resident concerns.
Meeting with Youngquist's Blasting Monitor Consultant
That meeting resulted in a presentation at a Bella Terra HOA meeting January 17th by Mr. Jeff Straw, regional Manager for GESONICS INC. the company hired by Youngquist to monitor and record every blast at the mine.
Mr. Straw explained in some detail the methods used to collect and record blast data. The recorded data is then compared to State allowable legal limits to determine if Youngquist Brothers Rock Inc is complying with these requirements.
Mr. Straw indicated that the data GESONICS INC. has thus far collected on this mine is around 20% of the allowable levels.
The change that has made the noise and vibration levels more obvious to the surrounding communities is due to the way a mine pit is excavated.
He stated although the noise and vibration has increased the levels that could cause damage are well above recorded levels.
Damage Claims Procedure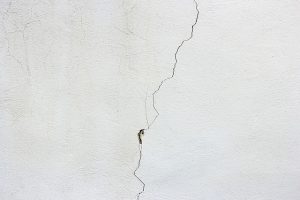 If you feel damage has occurred, you do have recourse.
First file a complaint with the Florida State Fire Marshall.
Division of State Fire Marshall
Regulatory Licensing Section
200 East Gaines Street
Tallahassee FL. 32399-0342
In the compliant provide as much information as you can, including date and time of the blast, photographs and written statements from witnesses.
Following your submittal, a tracking number and investigator will be assigned.
The investigator will contact you, to inspect the property, and with the mining company.
Following a review of the results of the investigation by the Fire Marshall a determination will be made regarding possible actions to be taken.
The Division of the State Fire Marshall does not have the authority to award you any compensation for damage.
Seeking Compensation for Losses
To seek compensation for losses you may either request a hearing through the Florida Division of Administrative Hearings or hire an attorney to guide you through the process. DOAH can be reached by phone at (850) 488-9675 or the Web at www.doah.state.fl.us
January 19, 2018
Robert King
ECCL Transportation Director