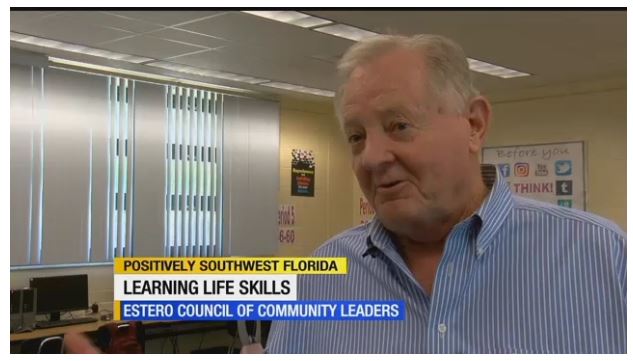 The Estero Education Initiative, supported by the ECCL, The Village of Estero and other local agencies, has been a driving force behind Junior Achievement's 2-5-8 Graduate program, which places local volunteers in Estero schools with the goal of improving student career success and keeping the best business talent pool in Estero.
The influx of Estero volunteers has drawn the attention of the local media. Local ABC affiliate, ABC-7, featured these volunteers in their 'Positively Southwest Florida' segment during the six-o'clock news on November 14, 2018.
Read the article to see how you and your neighbors are impacting the youth of Estero.