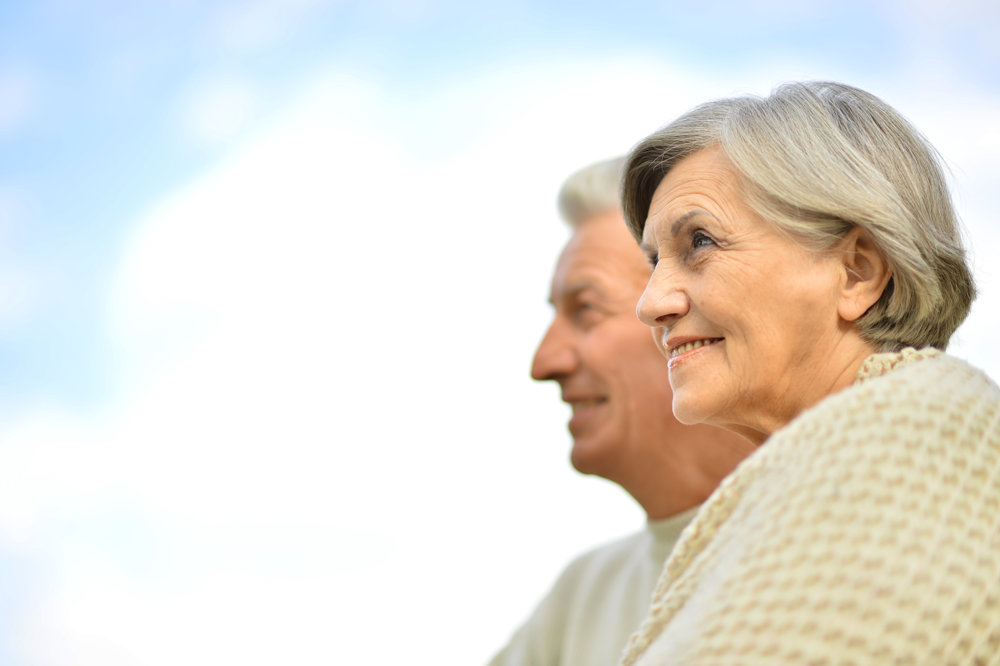 The proposed service area for LHCP is anticipated to experience an 18 percent growth rate of seniors in the next five years. By 2023, nearly 40 percent of the service area population will be age 65 and over. The importance of this demographic juggernaut cannot be overstated. After several years of modest increase in per capita health care spending (3.8%), the projected increase over the next five to seven years is 5.5% per year. A key driver in the increase of health care expenditures is and will continue to be the growth in the Medicare population and the aging Medicaid population – both resulting in greater use and intensity of health care services.
The relevance of this nationwide threat driven by aging demographics – hitting Florida and Lee County like a "Silver Tsunami" ‐ is that Lee Health is ready and committed to meet this challenge by applying its Coordinated Care Model to address chronic care management.
Thus, the focus of the Lee Health Coconut Point campus is to "Promote Healthy Aging" by mustering all the talent and resources that Lee Health is gathering in its Medicare Next Generation ACO and Medicaid PSN initiatives to truly effect a tidal shift to move from volume to value. This tidal shift from volume to value is the cornerstone of the 'Triple Aim' concept espoused by national health leaders to achieve better care for patients, improve population health, and reduce per capita costs.8 Lee Health, given its market presence, points of access, and with Coconut Point as a blank canvass upon which to design and develop this unique model, has all the essential elements to promote healthy aging.
Chronic care management is a linchpin to Promoting Healthy Aging because, according to Hospitals and Health Networks, 86% of health care costs are attributable to patients with one or more chronic conditions.
25% of Medicare patients have four or more chronic conditions
93% of Medicare spending is on beneficiaries with chronic conditions
Lee Health's early successes in its Coordinated Care Model (detailed in Tab 6 ‐ Competition) have come about with the Board's backing and management's support for its clinical leaders to apply evidenced‐based approaches to effect change. This change is beginning to bend the cost curve in the delivery of the right health care, at the right time and place, and, at the right cost. The Lee Health system using Coconut Point as a new‐age model can shine a light on future health care delivery across Florida.
Presented below are some of the program resources that Lee Health will bring forward to mold this new Healthy Aging campus at Coconut Point.
Geriatric Medicine. The Geriatrics Service at Lee Health provides older adults with the resources they need to live a long and healthy life. We coordinate care across the hospital – creating a "medical home" to integrate treatment plans for our senior population.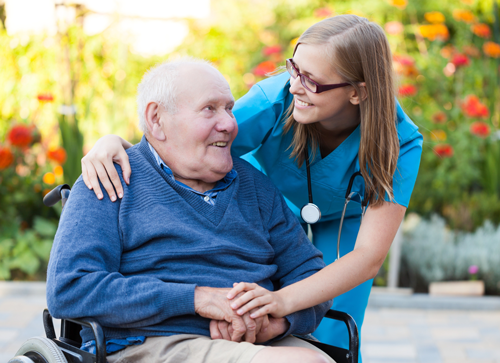 Our care team specializes in providing primary care for older adults. We know about the unique challenges faced by the elderly and work with them and their families to give them outstanding health care targeted to their specific needs. Our geriatric care teams are committed to working to develop personalized plans based on a comprehensive geriatric assessment so that patients can continue to live their lives to the fullest, even as they age.
Lee Health's interdisciplinary teams work specifically with concerns regarding preventable drug interactions and recognizes that aging patients may require more -medications than other patient groups. Our team can help sort out medications – both prescription and over the‐counter – to avoid unnecessary, adverse drug reactions.
Common treatments and services include aging body, diabetes, chronic obstructive pulmonary disease (COPD), morbid/severe obesity, multiple sclerosis, heart failure, high cholesterol, hypertension, osteoporosis, and primary care.
Family Medicine. Lee Health Family Medicine doctors provide specialized care for our aging patients working in teams with specialists through the hospital, including experts from Memory Care, Cardiology, Neurology, Pain Management, Rehabilitation Medicine, Nutrition, and much more.
House Calls. Lee Health "House Calls" is a Geriatric/Internal Medicine program that provides medical care to patients who have been recently discharged from the hospital and are homebound.
Memory Disorders/Memory Care. Lee Health's Memory Disorders program focuses on the evaluation and treatment of Alzheimer's, Dementia, and other brain disorders that can cause cognitive impairment or other conditions that affect the memory and thinking portions of the aging brain.
Senior Care Choices – the only hospital‐based aging life care management program in Lee County.
"Senior Care Choices" is a program for seniors who live alone or whose families are out of the area and who want to be independent and remain at home but need someone to occasionally check on them. Senior Care Choices provides nationally certified Aging Life Care Professionals who:
Conduct an initial comprehensive assessment to identify current and future needs
Develop a care plan with input from family members and providers, which includes a complete medical, social, safety, and nutritional evaluation
Coordinate and oversee the care plan to be followed by all those involved in the care of the patient
Investigate benefits of home care, assisted living, nursing homes, and other supportive services
Arrange for in‐home services such as caregivers, laundry, housekeeping, meal preparation, and the installation of grab bars and other assistive devices, as necessary
Coordinate the delivery of medications, meals, medical equipment, personal emergency response systems, as well as other required items
Facilitate communication of the care plan to family members and health care providers
Our Senior Care Choices Aging Life Care Professionals make the lives of our clients more manageable and comfortable. This program allows individuals to remain as independent as possible, given their unique situations. Lee Health professionals are their advocates, and will do this while communicating with family members who live all over the country.
LHCP will provide programs for seniors that encourage healthy aging, treat patients with chronic illnesses, and provide support and education for family members and caregivers.
Services include medical care, healthy living activities, educational programs, caregiver support, and community referrals through the most up‐to‐date technologies and evidence based information.
Programs offer holistic and integrative therapies as an adjunct to traditional medical interventions, with the goal of helping to strengthen patients' minds and bodies. The overall focus is on symptom management, enhancement of function, promotion of physical and psychological comfort, as well as psychosocial, spiritual, and emotional support for patients and their families.
Patients enrolled in LHCP programs receive General Evaluation and Management (GEM) screening – a consultative resource for patients, family members and caregivers, and their primary care physicians. GEM screening provides a comprehensive assessment of senior health issues in the context of social and family needs, and provides a comprehensive plan for managing the patient's conditions and care. It also provides education and patient specific information about health problems, as well as information about and access to community and private supports for both the patient and their caregivers.
"Senior Friendly" Emergency Department.
Emergency Services at LHCP provides a senior‐friendly environment utilizing guidelines that effectively improve the care of the aging population and that are recommended by the American College of Emergency Physicians, Emergency Nurses Association, and the American Geriatrics Society. This is accomplished through specialized equipment, staffing, education, policies, and procedures, follow‐up care and performance improvement measures centered on the emergency care of older adults.
Nursing staff hired at LHCP will be NICHE11 trained and certified. NICHE is the only national designation indicating a hospital's commitment to elder care excellence. The program puts evidence‐based principles and tools into the hands of nurses at the patient's bedside.
Services offered to senior patients admitted through the emergency department will include additional screening utilizing the "Identification of Seniors‐at‐Risk Tool." These older adults will also have access to geriatric consultations and to our Acute Care of Elders (PACE12) Team.
ADDITIONAL SENIOR SPECIALTY PROGRAMS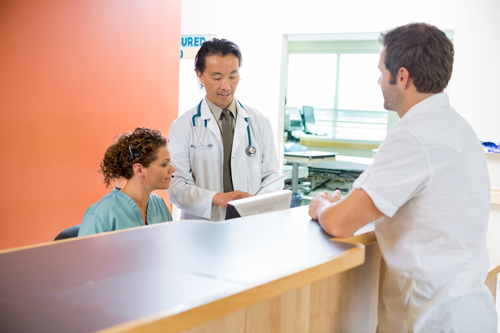 Peri‐Operative Medicine Service. Peri‐operative medicine service helps patients avoid
complications that can arise from surgery and hip fractures and restore quality of life and function. The program encompasses surgical consults to address specific geriatric issues such as delirium, falls, immobility, and incontinence.
Inpatient Rehab Support. LHCP will offer rehab services for all patients who have a diagnosis of stroke, neurologic disorder, orthopedics, debility, and medically complex conditions. Patients have access to resources for pain management, medication management, and nutritional assistance to enhance recovery. If appropriate, additional intensive therapy is available for optimum outcomes at The Rehabilitation Hospital within Lee Health.
Home‐based Medicine. In a home‐based medicine program, outpatient health care
professionals visit qualified patients at home to ensure that the patient's restricted mobility does not result in a disruption of access to medical care. Visits include routine and/or urgent medical visits, around‐the‐clock prompt telephone access to a physician or ARNP, treatment from a team of providers that includes geriatricians, and reminder calls before appointments.
Elder Plus/PACE. The PACE program (Program for All‐Inclusive Care for the Elderly) provides the ability for patients and their guests to live in their homes while receiving medical care and quality of life services from Lee Health. Care Management educates patients and families about health plans funded by the Department of Elder Affairs that are designed to help seniors remain comfortable in their home during the advancing stages of their medical care. Hope Pace is one of the program options that is an all‐inclusive health care plan offering medical and dental, care management, transportation, prescription medication, and socialization features. We also provide the Area Agency on Aging hotline for patients and families to register for acceptance into the program.
Health Information Technology. LHCP provides the latest health information technology to improve the delivery and quality of care for older adults and their caregivers to better manage their own care.
Complex Care Center. The purpose and goal of transitioning the existing health clinic at Coconut Point into a complex care center is to provide multidisciplinary transitional care through the entire health care continuum to patients in the community. Through a simple referral process, seniors have the ability to benefit from the many services of the Complex Care Center at Coconut Point. Services provided by the Complex Care Center improve key performance and quality metrics associated with readmissions, inpatient capacity flow and demand, emergency room volumes (at peak demand periods), and other related health issues. The Complex Care Center's potential impact on patient outcomes, performance, and quality measures include –
Providing alternative patient care pathways, reducing ER and inpatient admissions
Decreasing inpatient length of stay
Decreasing complications (post‐acute discharge / post‐surgery)
Decreasing excessive days in acute care
Minimizing non‐emergent ER visits
Decreasing inpatient admissions from the ER
Decreasing readmissions
Improving provider and patient satisfaction (HCAHPS)
Reducing hospital complications
Reducing hospital acquired infections
Increasing access to care
The scope of services for the Complex Care Center will focus on the following components ‐
Additional programs established and degree of ownership over medical management
Create multidisciplinary, nurse‐centered care teams whose composition reflects patient population's needs
Environment needs to be redesigned to accommodate additional services
Develop inclusion and exclusion patient criteria
Develop strategic community partnerships to meet complex social needs of population
Establish communication modalities to primary care providers and community resources, as well as interdepartmental communications
Timeline for piloting program and re‐evaluating
Telehealth visits for follow‐up care after discharge
Cognitive Health Center. When treating physical problems for patients who have secondary mental health needs such as dementia, depression, anxiety, or delirium, Lee Health's Cognitive Health Center works with older adults, caregivers, and family members to identify, educate, and provide resources as part of our integrative care model.
Many of these geriatric programs are outpatient and home health oriented, but that is exactly the point of the Coordinated Care Model. Little is gained by solely focusing on inpatient services, particularly for seniors with challenging, multiple, chronic conditions.
The benefits of improving outcomes and reducing unnecessary expenditures comes from the coordination of resources to effect optimal chronic care management. Lee Health has been a pioneer in this effort and is committed to making the Coconut Point campus a model program that will be replicated across Florida and the nation.
This proposal is not just for a new hospital – rather it's a potential solution to today's episodic approach to health care delivery – an approach that must change as its insatiable appetite for resources will consume future economic growth as evidenced in Florida's Medicaid budget.