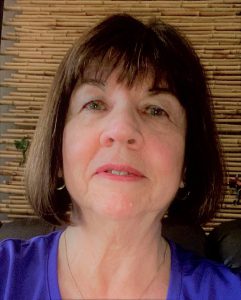 The ECCL has announced the appointment of Mary Jo MacLaughlin, as Chairperson of its Health Council, that advocates for health and healthcare initiatives on behalf of the residents of Estero and surrounding communities.  MacLaughlin is a highly experienced management professional with more than thirty years of healthcare experience working with executives, management, clinicians, and staff.
MacLaughlin is an Estero resident since 2012. She is skilled at visioning and development of programs and services that support healthcare and not for profit organizations. Accomplished at building cohesive team units through effective training and flexible democratic leadership, her many accomplishments in the healthcare industry include:
Contract Senior Consultant – State of West Virginia
Chief Information Systems Officer – Maine Coast Memorial Hospital
Senior Business Analyst – Lee Memorial Health System
Assistant Professor – Hodges University, School of Allied Health
According to ECCL President Jim Gilmartin, "Estero residents have identified health and health care as key areas of concentration for ECCL, and Mary Jo brings broad knowledge and expertise to this position."
Mary Jo holds a B.A. in Education from Western Michigan University and a Masters in Health Services Administration from St. Joseph's College, Standish, Maine.  She is also a Fellow (Retired) in the American College of Healthcare Executives.
###
For additional information about this topic, please contact Jim Gilmartin at 630-337-9900 or ecclpres@gmail.com
Estero Council of Community Leaders (ECCL) is a non-partisan, volunteer civic advocacy organization.  Its purpose is to maintain and enhance the quality of life in Estero and surrounding communities. Its current focus is to advocate for positive change in public activities, including arts & entertainment, community development, education, environment, health, and transportation.