Mental Health:
Important Guidance For Students Entering Higher Education

In 2019, the last full year we enjoyed before COVID hit, things were already not well. In the article, Dr. Simeone pointed out, "the scale of this catastrophe is mind-numbing. Roughly 46,000 children in SWFL suffered from a diagnosable Behavioral Health condition, primarily depression and anxiety, with fully 63% of them receiving no treatment. Our region has had a severe shortage of behavioral health practitioners."
When students prepare for University and other higher education colleges, the stress on those already who have mental illness can become even more acute. But, enrolling in college as a student with a mental health disorder doesn't need to be overwhelming or intimidating. Students who know their rights and learn how to ask for assistance can go on to complete their degrees and have a positive educational experience in the process.
Suppose you have a student about to enter higher education or have a grandchild in this situation. In that case, the ECCL urges you to look at the excellent information provided by Intelligent.com Higher Education Team. Please click here, https://www.intelligent.com/online-college-guide-for-students-with-mental-health-disorders/, to learn more.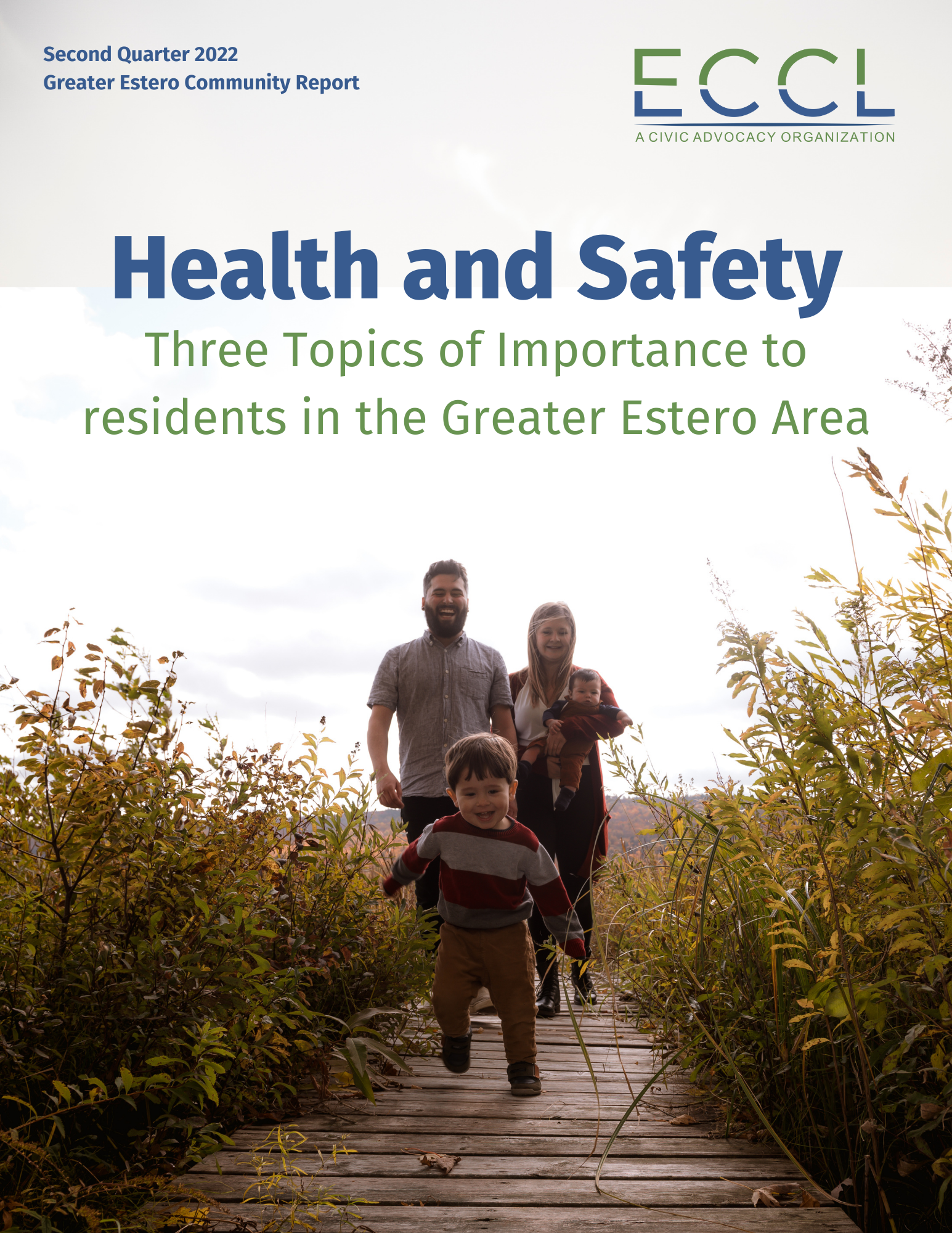 In May 2022, the ECCL released an article by Paul G. Simeone, Ph.D., M.A. V.P., Medical Director of Behavioral Health – Lee Health, Clinical Assistant Professor of Medicine, F.S.U. College of Medicine, "Mental Distress in Children During COVID-19: Signs, Symptoms & What We Can Do to Help Our Kids & Ourselves."
The article will help students find the assistance they need. A guide explains the resources and accommodations most schools provide and offers tips on accessing various mental health services. Sadly, over the last decade, organizations like the Healthy Minds Network have recorded a steady increase in depression, anxiety, and suicidal ideation within the college student population. Recently, the COVID-19 pandemic has only exacerbated these issues.
The information provided points out, "Students who have received individualized education plans (I.E.P.s) or Section 504 plans during their time in elementary, middle, and high school need to know that these plans do not follow them into college. After high school, it becomes the student's responsibility to inform the college of their disability. Colleges are obligated to work with students with disabilities and are prohibited from discriminating against them.
Most campuses have health and wellness centers for students and their procedures for requesting accommodations or coursework adjustments. During enrollment, students should inform their college of their specific needs to get the proper assistance. Also, on-campus counseling centers are often free of charge for enrolled students."
Dr. Andrea Slaughter, Licensed Psychologist, LinkedIn, explains what aspects a student with a mental health disorder should consider when selecting a college and the many other valuable items the article addresses.
The ECCL appreciates the vital information provided by Ava Jones, Higher Education Advisor, Intelligent.com. We hope all higher education students make the most of their opportunity and enjoy this special time of their lives.
(Allan Bowditch, ECCL's Chief Communication Officer)
Resources from this Article