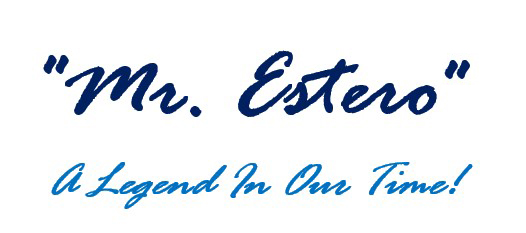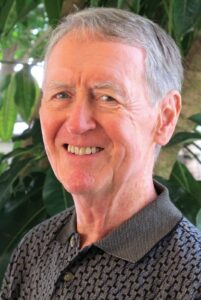 Don Eslick passed away on Thursday, March 16, 2023, at the age of 88. Don is survived by his wife, Suzie Eslick. The Board of Directors and Management of Engage Estero (formerly ECCL) is very saddened by his passing and expresses our sincere condolences to Suzie.
Don was born in Chicago, Illinois, to Clarence and Grace Eslick. He obtained his bachelor's degree in economics at Purdue University and his MBA from the University of Chicago. He completed all but his dissertation for a Ph.D. in Economics at the University of Illinois, Urbana campus.
After serving three years as a Navigator/Electronics Countermeasures officer on a B-47 crew in the U.S. Air Force. Don mixed his advanced education with short stints with North American Aviation and Zenith Radio. After completing his education, he taught economics, statistics, finance, and marketing at Marquette and Loyola of Chicago Universities.
Over the next decade, he served as Assistant Illinois Superintendent of Schools, Assistant State Comptroller, and Director of Legislative Research for the Illinois House of Representatives. In the final phase of his professional career, he advised municipal and state governments about urban economic development finance programs while employed by Investment banker Kane McKenna and Associates and as a representative of his firm, Public Finance Associates.
He was a lifelong golfer who started as a young caddie in Marshalltown, Iowa, and could play well into his 80s. After retiring to Florida in 1999, Don actively participated in Estero's civic and governmental relations activities.
Don was a founding member of the Estero Council of Community Leaders (ECCL), where he was President and Chairman between 2003 – 2012, and Chairman Emeritus after that. During his many years of organizing grassroots support for Estero and its causes, Don always had the community's interests at the forefront of his thoughts. His vision, enthusiasm, and persistence, often in the face of adversity, always focused on serving Estero's current and future citizens.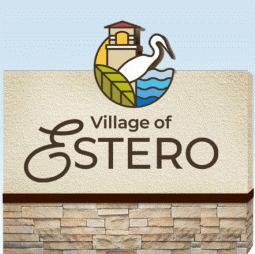 Don possessed the talent of seeing not only what Estero needed during a development stage shortly after 2000 but on the need to assure its future success. Don was concerned about the changing landscape and wanted to ensure that Estero's expansion was planned with its residents' needs and requirements in mind.
The motto for the Village of Estero is "A Village with a Vision," Don Eslick helped citizens create that vision and became known as "Mr. Estero." Don's leadership to incorporate Estero in 2014 was vital in preventing the increasing effort by Bonita Springs to annex various sections of Estero. Other advantages to incorporation included home rule, preserving and enhancing building standards, using revenue locally, community-centered government, controlled future growth, and protecting Estero's quality of life.
Past Lee County Commissioner, the late Frank Mann, said, "If the ECCL had not been there, we might have seen a large part of Lee County looking like wall-to-wall concrete, which I fear and oppose, as do you guys. Had the ECCL not been there, I just don't know what would have happened!"
During Don's leadership of the ECCL, he served Lee County as Chairman of its Charter Review Committee and a Smart Growth and Density Reduction/Ground-water Resource Advisory committee member. In 2006, the Lee County Board of Commissioners chose Don as Lee County Citizen of the Year.
It is not an exaggeration to state that without Don's tenacity, persistence, and commitment, Estero as we know it would simply not exist! Don's achievements have had a profound direct and indirect impact on Estero and will continue for decades. Yes, he was a "visionary," but his talent was to involve all of us and the citizens of Estero to create our vision collectively. His leadership and persuasive ability made things happen.
He touched the lives of many who are forever grateful to have known him and he never failed to express his gratitude to us. His leadership has influenced the development of Estero's leaders today and will continue in the future.
We can never say "Thank You" enough to Don, forever, "Mr. Estero." We will all miss him.
Funeral Arrangements:
The memorial service will be held at St. Leo the Great Catholic Church, 28290 Beaumont Road in Bonita Springs, at 10:00 a.m. on Saturday, March 25. A private reception will be held at a later date.
In place of Flowers, please donate to the Lee Health Foundation on behalf of Don Eslick
Lee Health Foundation
Lee Health Coconut Point Capital Fund (Don Eslick Fund)
9800 South Healthpark Drive, Suite 405
Fort Myers, Florida 33908