The ECCL has embarked on a new season collaborating with the Florida Department of Transportation (FDOT) to help clean Hwy 41, between the Vines entrance (Breckenridge Road) north of Walmart and south to Coconut Road.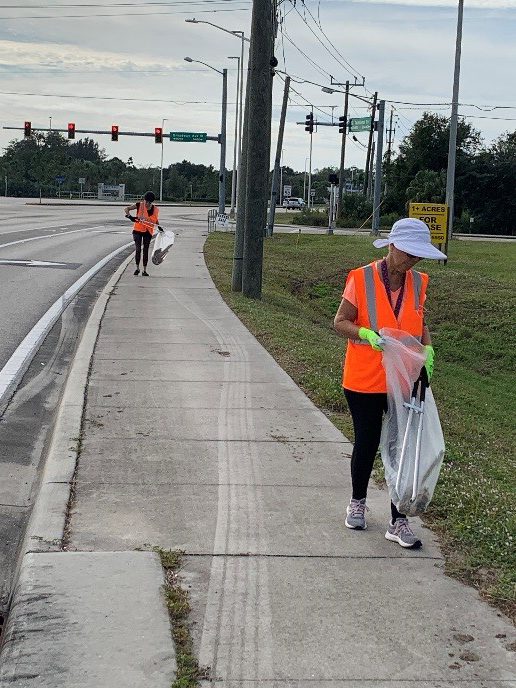 During the weekend of November 20th, the team of volunteers, managed by Julie Yellig, collected 380 pounds of bagged litter, together with a tire, plastic chair, a pile of containers, planks, and a variety of larger plastic and metal parts! Since May, our committed volunteers from many of Estero's communities have collected over 1 ton (2,060 pounds) of litter and associated items.
The volunteers this weekend represented Copperleaf, Stoneybrook, Wildcat Run, Bella Terra, Cascades, Meadows of Estero, and Pelican Sound.
These efforts make a significant difference to our community's beauty and environmental health and safeguard the wildlife that could become injured by the discarded trash along the highway.
The ECCL continues to support this significant initiative and appreciates the continued support of the numerous volunteers that continue to help keep Estero looking beautiful -Thank you!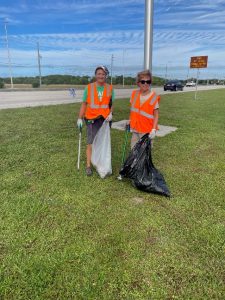 On behalf of our volunteers, the ECCL thanks Marathon/Dos Amigos Authentic Mexican Grill for supplying water to support the Adopt a Highway team. Their continued support is genuinely appreciated.
The ECCL is working with the Village to expand the Adopt a Highway initiative for Estero Parkway (Hwy 41 to Three Oaks Pkwy). There is also further potential for including other Village-managed roads in this Adopt a Road program.
If you are interested in finding out more about participating in one of our monthly small group events, please email ecclhwy41@gmail.com.
The ECCL also posts these details on its Facebook page. If you would like to write a personalized message of thanks to these admirable volunteers, please go to your Facebook page, type in "Estero Council of Community Leaders," and then "share." You can look at the posting of this article and other topics. If you press "like" and write a short message, we know the volunteers would appreciate your comments.