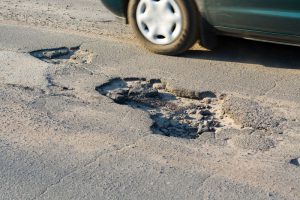 If you see overgrown landscape in the median, trash, a dead animal or other issues on the roadway, you may report it here https://estero-fl.gov/request-for-action/
The Village of Estero is making every effort to improve the level of service on our roads to enhance residents' experience when traveling within the Village.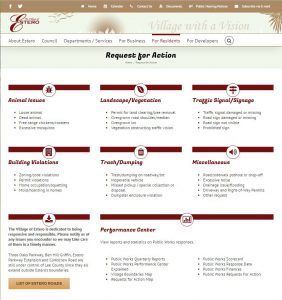 Eight different dashboards (reports) and maps are on the Village website to provide real-time data concerning Village Public Works operations.
Residents using this link will be provided with important, up-to-date information about the performance of the Village's Public Works operations. This data is automatically updated, providing you with a real-time, front row view of your tax dollars at work.
You may check out all of the available dashboards and maps and, if you have any questions, you may contact the Village Hall at 239-221-5035.