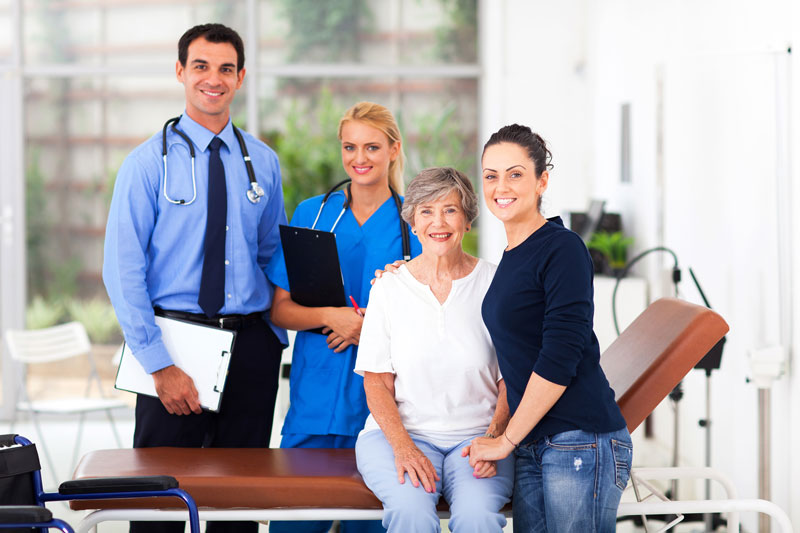 Convenience just one part of Lee Health Coconut Point
Our active lives take us many places at all hours of the day – from morning walks, to lunch with friends, to shopping, work, kids, grandkids, and so much more. Most of us don't have time to be sick much less put life on hold for extended treatment and recovery.
That's why Lee Health Coconut Point provides quick, efficient, and minimally invasive surgical procedures for Southwest Florida residents and seasonal visitors. The idea is to get patients in, out, and on with their daily lives.
Outpatient surgery is just one of the many facets of Lee Health Coconut Point, a 31-acre health and wellness destination off U.S. 41 near Coconut Point Mall. Besides outpatient surgery, Lee Health serves the community with a Healthy Life Center, 24/7 emergency care, primary and specialty care offices, women's health, rehabilitation experts, and more.
Patients will find a wide variety of options at Coconut Point including gallbladder surgery, breast surgery, gastrointestinal procedures such as colonoscopies and endoscopies, shoulder and knee arthroscopies, urology, podiatry and pain management procedures, said Kathy Fairfax, director of the Surgery Center Sanctuary in Fort Myers.
"We have four operating rooms, two procedure rooms, and the ability to perform procedures on an outpatient basis," Fairfax said. "We do anything as minimally invasive as possible and discharge same day usually within 1-2 hours after surgery. We do our best to get you back to your activities of daily living as quickly as possible."
She said there about 25 employees on staff at the surgical center, and that number includes physicians, nurses, surgical technicians, customer service representatives, certified nursing assistants, and perioperative assistants to support patients and their families.
"I just think that people in general prefer outpatient when they can instead of going into an acute care center," Fairfax said. "Patients are basically healthier, there is little interruption to our schedules, and you can plan better in an outpatient environment."