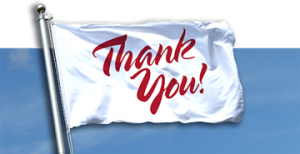 It was a beautiful morning for volunteers to work their magic along Hwy 41 over the weekend. Many drivers, walkers, and bikers were honking and calling out "thank you," which was very rewarding for the Adopt a Highway team organized by ECCL's Julie Yellig.
The volunteers' efforts resulted in 600 lbs. of litter collected this month, not counting the miscellaneous piece of abandoned plywood, tires, furniture, and fabricated metal parts found along the highway. This effort brings the five-month total to a staggering 2,680 pounds of litter removed from Estero's stretch of Hwy 41.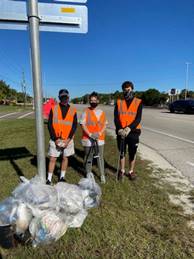 This weekend's amazing volunteers represented Rapallo, Copperleaf, Colonial Oaks, Pelican Sound, Meadows of Estero, Lighthouse Bay, Shadow Wood, FGCU, and Riverwoods Plantation.
The ECCL would also like to thank residents from The Cascades of Estero for their effort in ensuring Estero Parkway is cleared of trash by regularly walking the road to keep it looking attractive. Thanks to everyone who regularly supports our efforts to keep Estero Litter-free. Appreciation also goes to Koreshan State Park volunteers and Estero River Outfitters for committing to keeping the walled-in sidewalks crossing the Estero River clear of dirt and vegetation debris which otherwise blocks the drainage cut-outs and narrows the passageway.
On behalf of Estero residents and visitors, the ECCL extends its thanks for everyone's dedication to this important undertaking.
Thanks also to Marathon fuel/Dos Amigos Mexican Grill for donating water and ice for our volunteers, much appreciated.