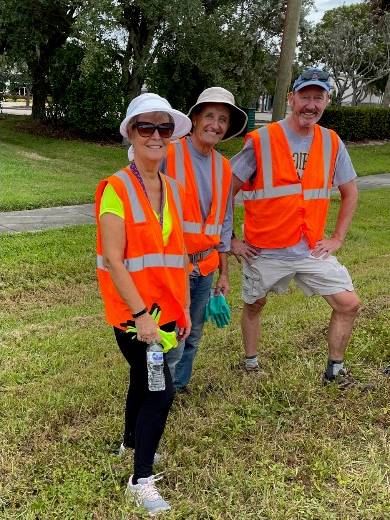 The ECCL has embarked on a new season working with the Florida Department of Transportation (FDOT) to help clean Hwy 41, between the Vines entrance (Breckenridge Road) north of Walmart and south to Coconut Road.
In October, the team collected a total of 640 pounds of litter. However, an additional 1,040 pounds was collected between May and September during the hot and humid summer conditions by the continued efforts of a committed smaller team of volunteers! That's an overall total of 1,680 pounds of litter that ECCL's Julie Yellig and her team have collected since May.
Jim Gilmartin, ECCL's President, the ECCL's Board of Directors, and the Executive Management Team extend their appreciation to these dedicated volunteers for their commitment.
These efforts are making a significant difference in the beauty and environmental health of our community.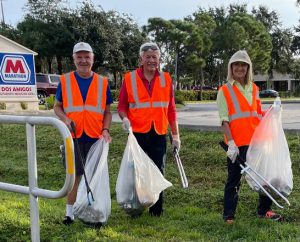 Volunteers that participated in the litter collection on October 23rd represented Rapallo, Copperleaf, Stoneybrook, Wildcat Run, Bella Terra, Cascades, Riverwoods Plantation, and Pelican Sound.  The ECCL sends its sincere thanks to Marathon/Dos Amigos Authentic Mexican Grill for their continued support in providing water and ice to our volunteers during this new Season.
If you are interested in finding out more about participating in one of our monthly small group events, please email ecclhwy41@gmail.com.
The ECCL also posts these details on its Facebook page. If you would like to write a personal message of thanks to these admirable volunteers, please go to your Facebook page, type in "Estero Council of Community Leaders," and then "share." You can look at the posting of this article and other topics. If you press "like" and write a short message, we know the volunteers would appreciate your comments.