FGCU named best public school in Florida for undergraduate entrepreneurship
By Kyle McCurry
Florida Gulf Coast University (FGCU) has been named the top public college or university in Florida for undergraduate entrepreneurship studies, according to The Princeton Review and Entrepreneur magazine. At No. 29 out of more than 300 schools, FGCU ranked higher than entrepreneurship undergraduate programs at DePaul University, Florida State University, the University of St. Thomas, and Syracuse University, among others.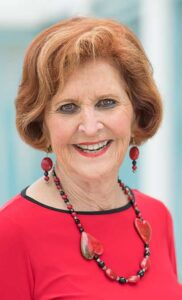 "We tried a new model with an independent School of Entrepreneurship, and it works!" said Sandra Kauanui, director of FGCU's Daveler & Kauanui School of Entrepreneurship. "This ranking by The Princeton Review and Entrepreneur magazine sets us apart from other entrepreneurship schools, especially many of those in Florida. It's nice to be recognized for the hard work we have all contributed to reaching our goal."
Since its founding four years ago, FGCU's entrepreneurship program has grown exponentially. Its mission is to infuse entrepreneurial spirit throughout the university with an interdisciplinary entrepreneurship major and minor. These are the fastest-growing degrees on campus, with 2,793 students enrolled this past year in entrepreneurship classes.
"Yet again, our Daveler & Kauanui School of Entrepreneurship continues to grow and excel," said FGCU President Mike Martin. "We are proud of all that is being accomplished, and the recognition by The Princeton Review and Entrepreneur magazine allows many others to recognize this great FGCU program as well."
Footnote
The award is an excellent achievement for FGCU, emphasizing the exceptional standards of education offered by FGCU and the schools in our area. It also helps focus attention on the Greater Estero area as an important destination where people wish to live and enjoy the very high standard of education offered.
*******************
You can see the full article by clicking on the link below:
https://fgcu360.com/2020/11/17/fgcu-named-best-public-school-in-florida-for-undergraduate-entrepreneurship/