The Estero Recreation Center and Park: a Recreational Gem!
If you haven't been to the Estero Recreational Center and Park and haven't seen the huge range of sporting facilities provided, you've missed what Estero provides in recreational activities.
The Center, located just off Corkscrew Road west of Three Oaks Parkway at 9200 Corkscrew Palms Blvd., covers 80+ acres and includes a nearly 40,000 square foot Recreation Building with three basketball courts, a gym, fitness programs, and meeting rooms galore.
Spread over 80+ acres; the Center has all the following at your disposal:
Pickleball
Bocce Courts
Horseshoes
Frisbee (Disc) Golf Course
Weightlifting Room,
Table Tennis
Volleyball
Walking
Biking
Basketball
Games Room
Art Room
Zumba
Kickboxing
Jazzercise
Line Dancing and more programs.
Full Gymnasium
Fields for Softball, Soccer, Football, etc.
Children's Playground
Dog park
by Mike Wasson, Engage Estero's Communications Committee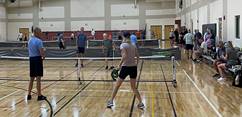 The Overall map of The Estero Recreational Center
The park entrance is south of Corkscrew Road. The map to the right shows various activity areas, including a children's Playground.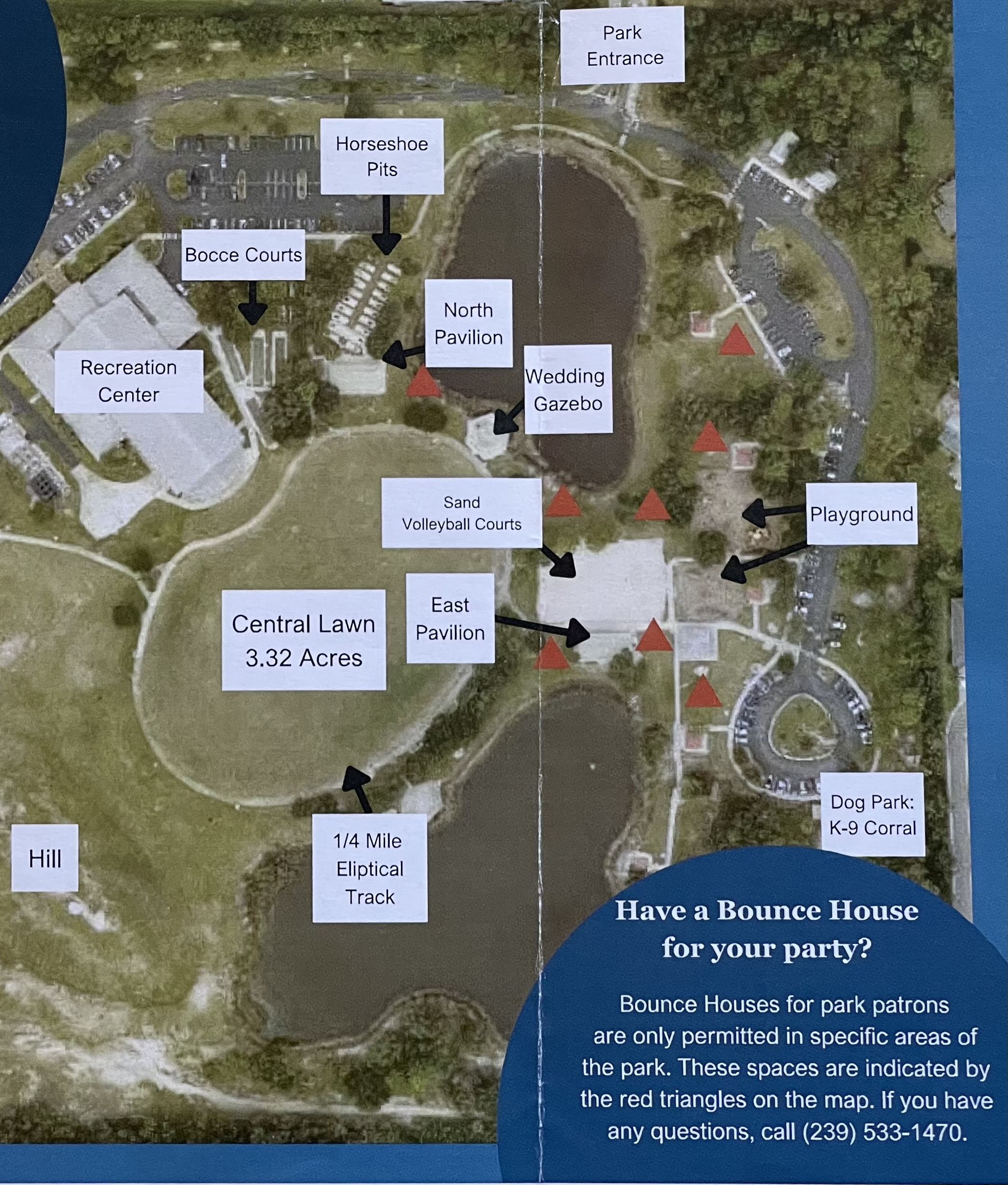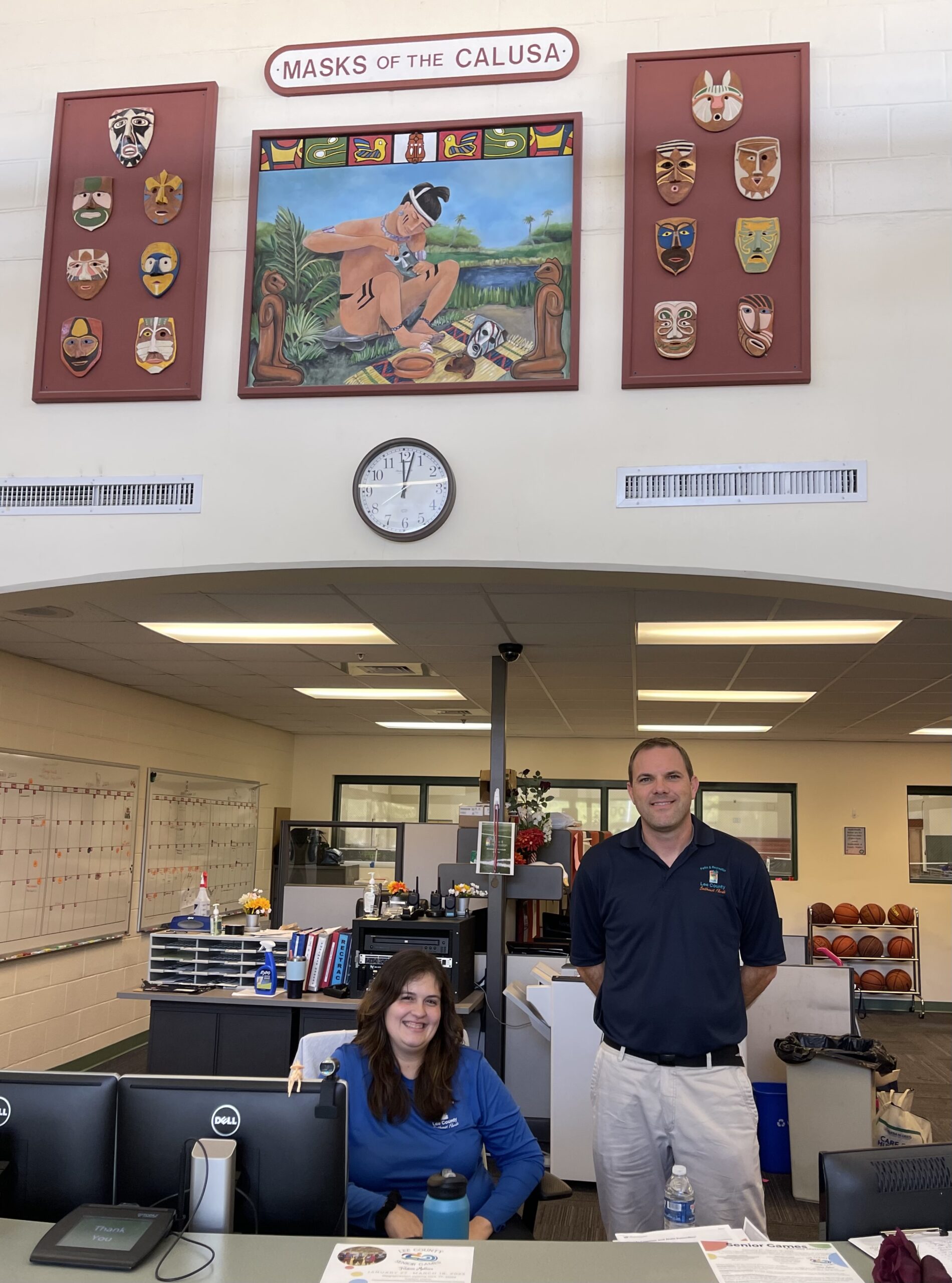 Most residents are unaware of the wide range of activities and programs available. The Center may be the best value in all of Estero! If it seems too good to be true – there's more! A lifetime recreational Center membership that provides full use of the gym and other facilities is only $10 per person. Family membership is $25.
Tim Gard, Manager – of South District Parks and Recreation for Lee County, invites you to call in and meet the staff to learn more about what is available and when you can use the public facilities.  
 (Pictured left is Tim Gard, at the reception desk with Tahlia Rossi.)
Opened on Oct 30th 2006, the Recreation Center was a great addition to what started as 10 acres area with just two ball fields off of Williams Road. At that time, it was known as simply Estero Park. 
As the greater Estero Area has grown, so have the available programs and services. Many of the open recreation programs are free to members. Others require a small fee, including instructors who are independent contractors. For example, Zumba classes are $20 / month, Ceramics is $15 / month with special workshop pricing that varies, and Youth Dance Classes are $50/ month. 
Guitar Lessons for beginner and intermediate-level students are offered in March, April, and May. Tuesday and Friday Evenings are Family Nights.
For more details and a complete listing of all available activities and programs, visit the Lee County Parks and Recreation Website at https://www.leegov.com/parks/centers/estero Go to the Quick Links and Click on Browse Activities. Click on the location field and select Estero Community Park and Estero Recreation Center. 
Pictured is Lee School District Middle School Cross Country Championships held in November 2022.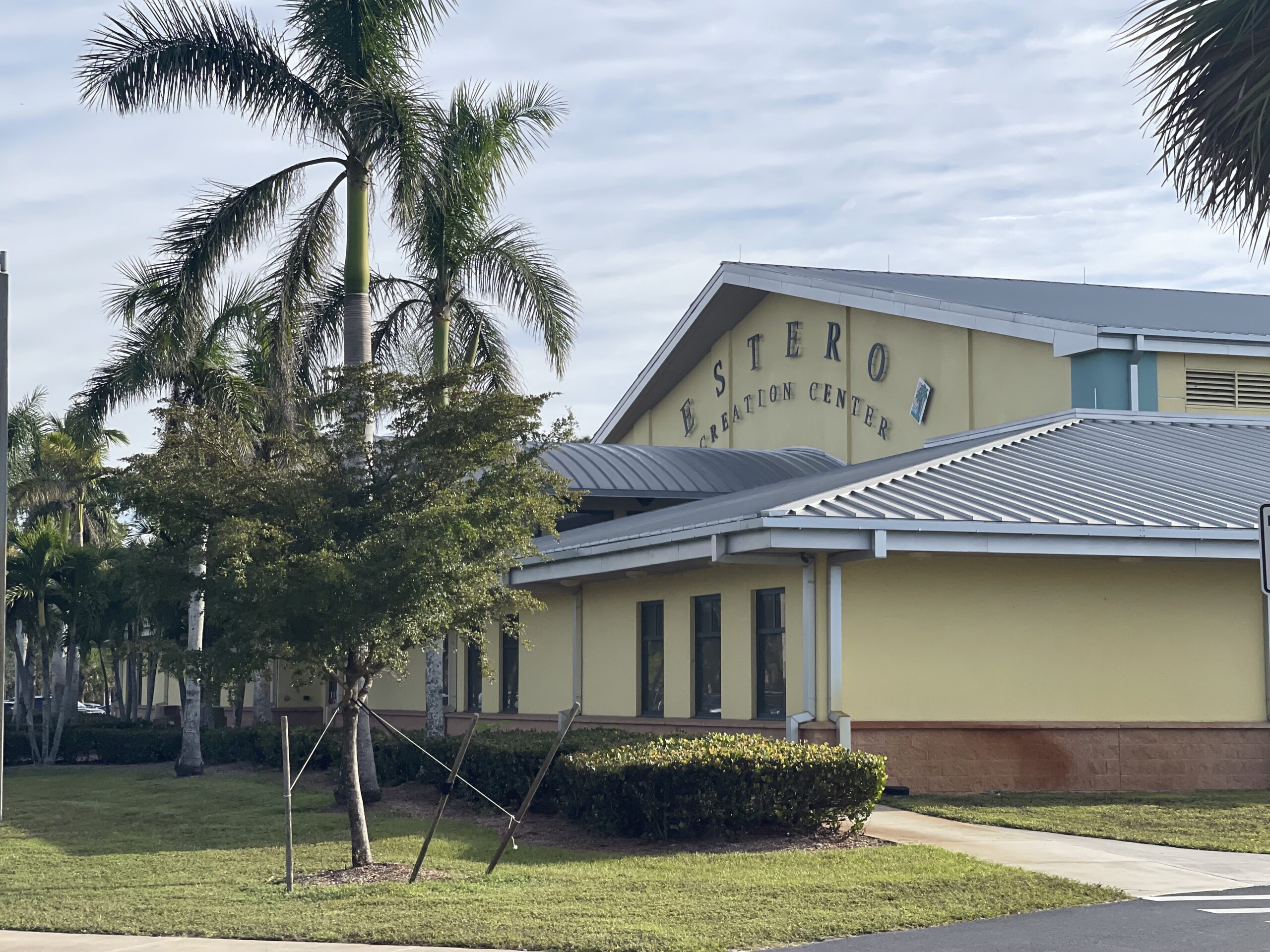 The Recreation Center has meeting rooms available for rent. Outside Pavilions with green roofs are available to rent for special events and get-togethers. Pavilions with red roofs are free and available on a first-come, first-serve basis.
There are several popular programs for elementary school students. They require registration and filling up quickly. These include:
ClubRec: An after-school program from 2:30 to 6 pm. $100 per semester and $200 per year.
Fun days on school holidays from 7:30am to 6pm at $15 per day
Spring Break Camp is $75 per week
A Summer Camp program that always fills up quickly
Special events are scheduled on a regular basis. Besides the website, a monthly calendar of events is printed and available at the front desk of the Estero Recreation Center.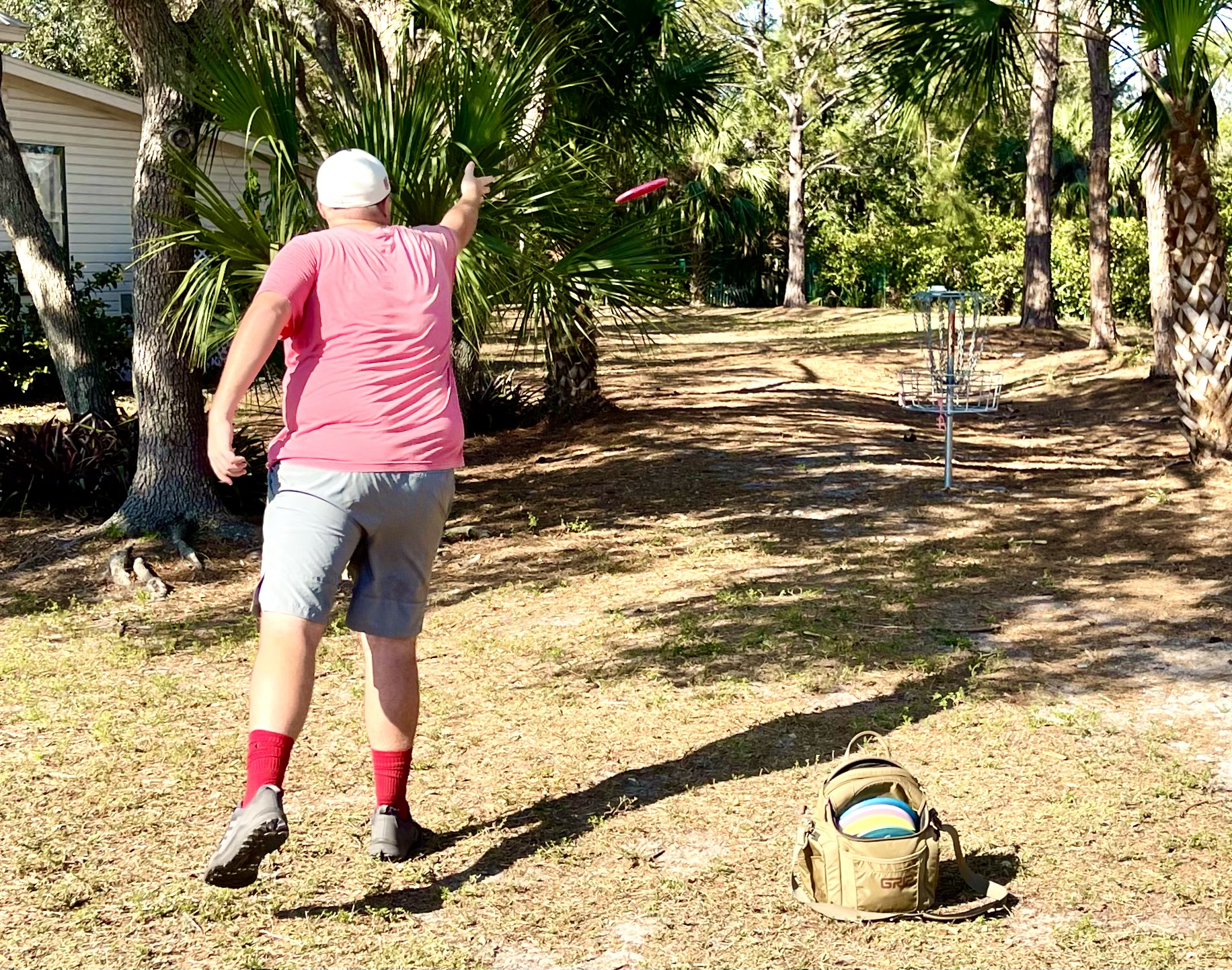 The Estero High School Beach Volley Ball Team also uses the outside sand volleyball courts.
The 18-hole Disc Golf Course is a popular activity. Also known as frisbee golf, players throw a disc at a target or basket and use rules similar to golf.
As most people in Southwest Florida will know, Pickleball is the fastest-growing sport in the nation and especially in our area. Many gated communities have built their courts, although the noise generated can be problematic – not so at the Recreational Center!
Pickleball is fun, social, and friendly! The rules are simple, and the game is easy for beginners to learn but can develop into a fast-paced, competitive game. It is a fun sport that combines many elements of tennis, badminton, and ping-pong. It can be played indoors or outdoors on a badminton-sized court and a slightly modified tennis net. It is played with a paddle and a plastic ball with holes. It can be played as doubles or singles and is enjoyed by all ages and skill levels. It is a highly sought-after program at the Recreational Center. There are indoor and outdoor courts where you must bring your own net.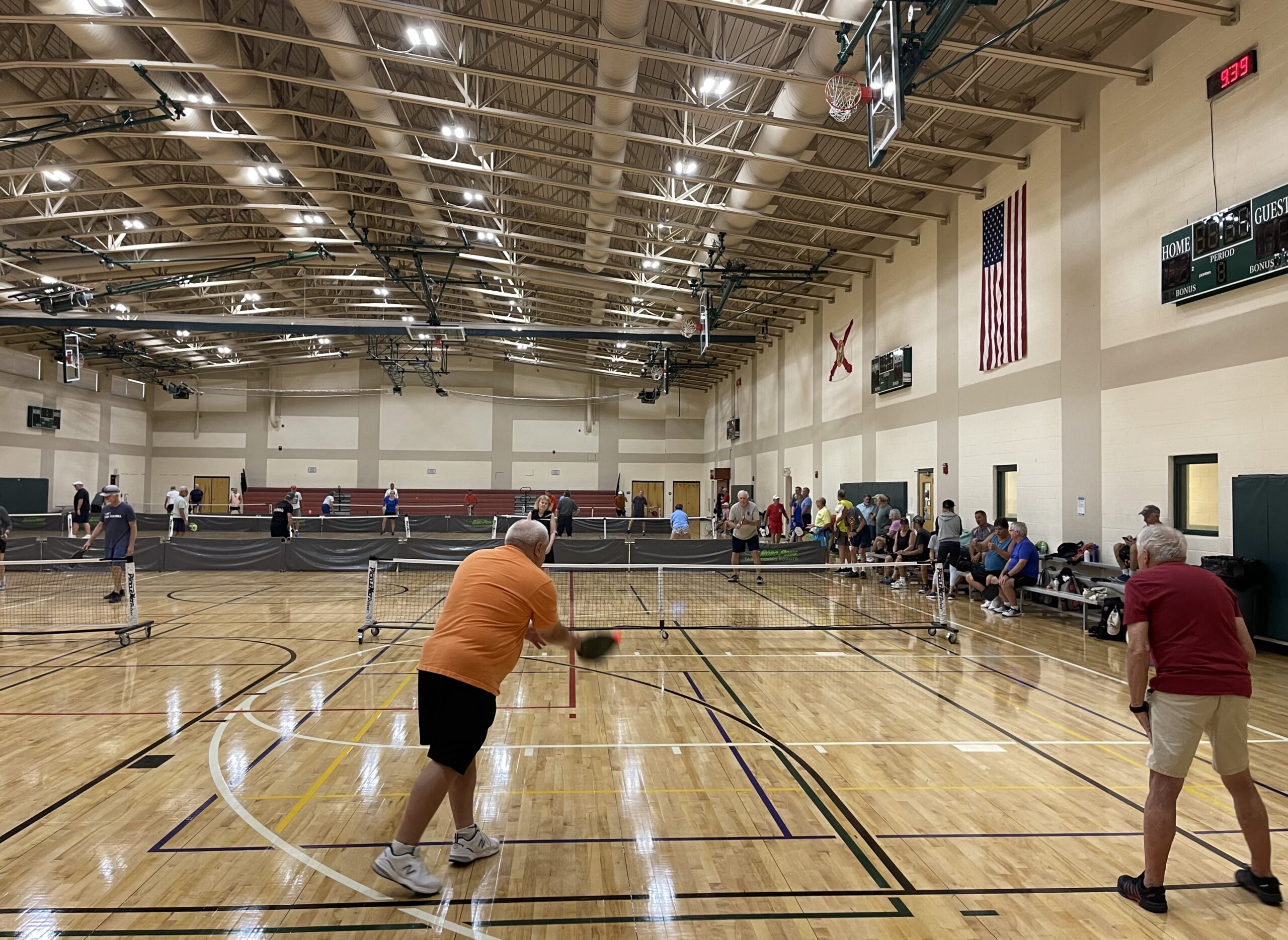 An Art Room holds programs on painting, woodcarving, and ceramics, and the facilities use kilns pictured below for ceramics.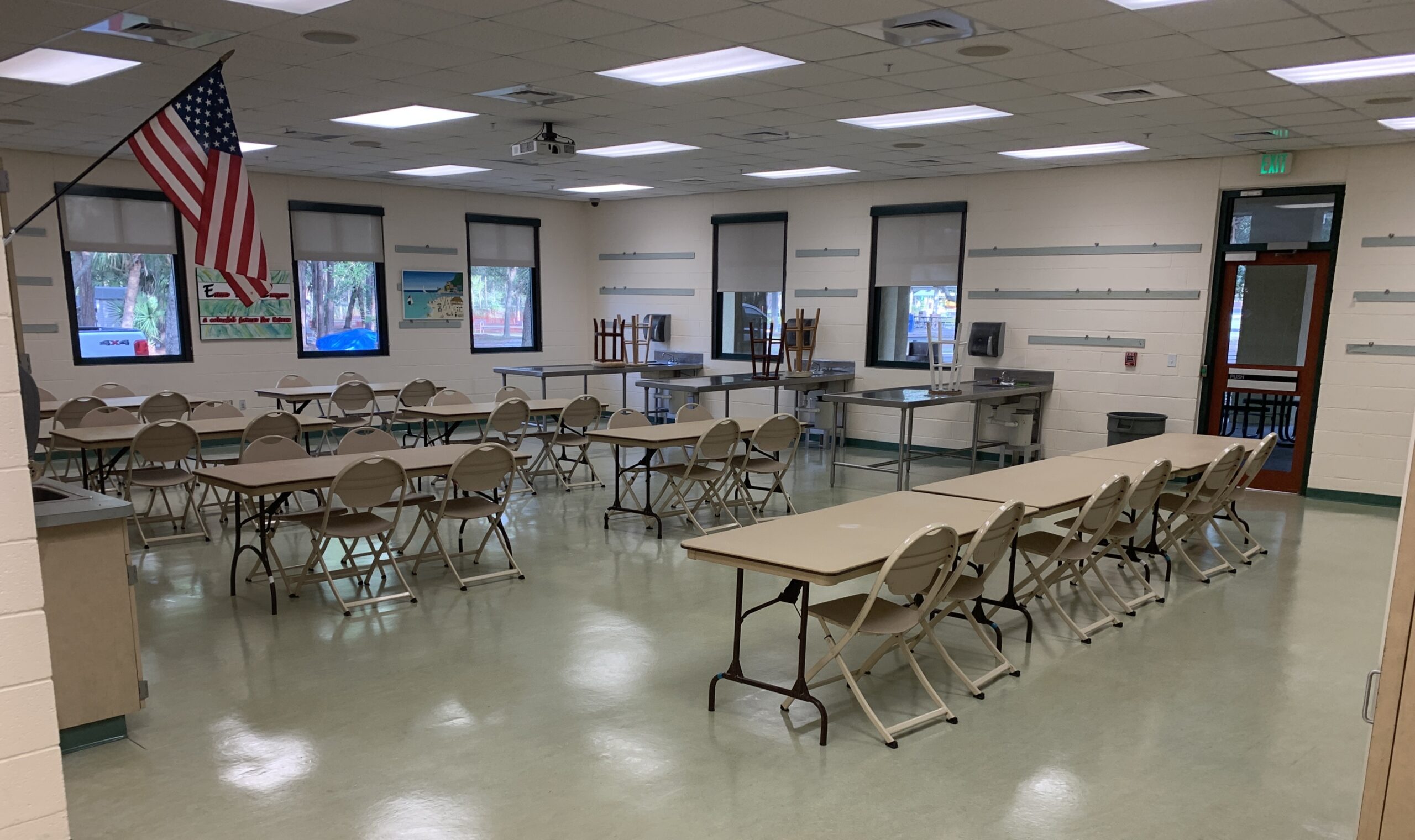 There is more than enough to ensure something of interest for all the family. An enjoyable bike ride around the property with no traffic to worry about must be a consideration.
Engage Estero encourages you to investigate – you don't know what you have been missing if you haven't been there yet!!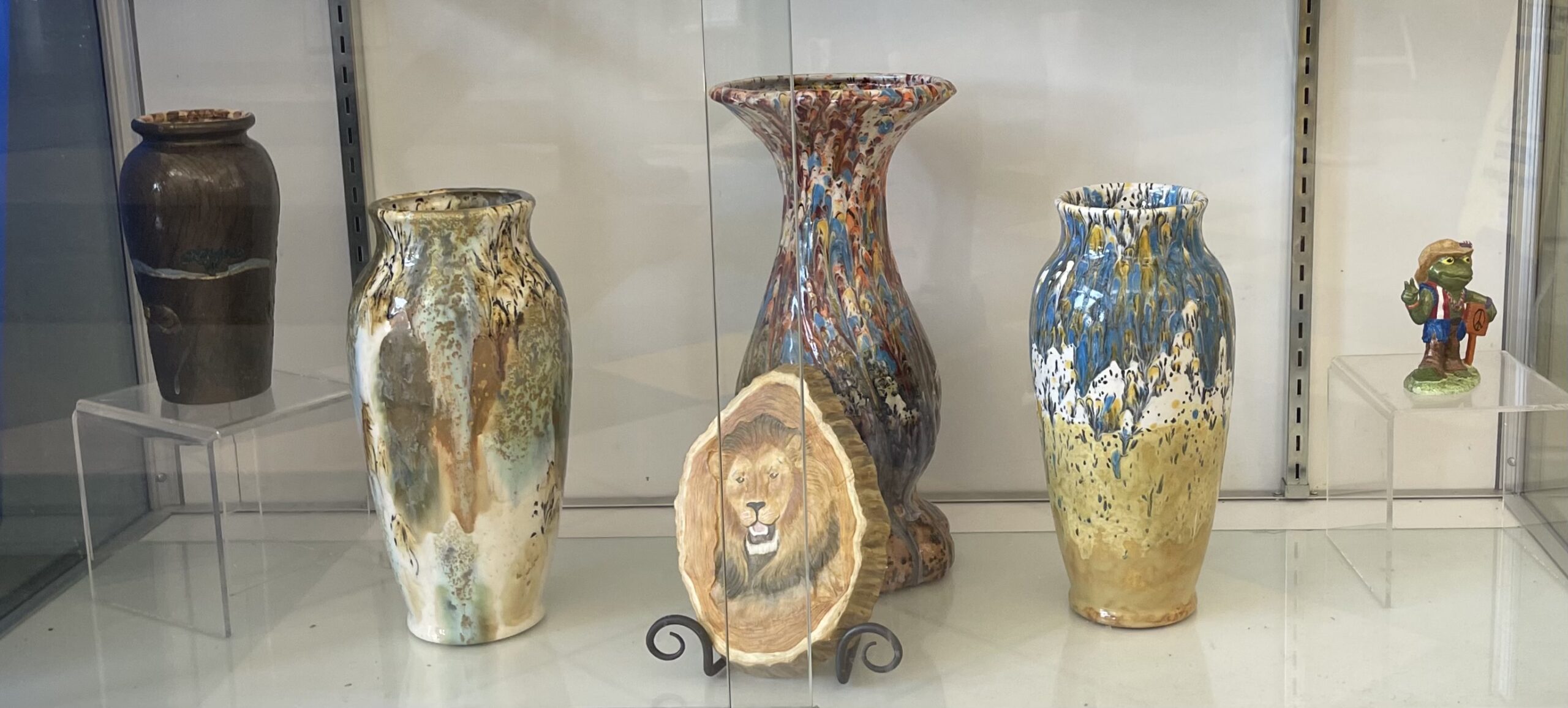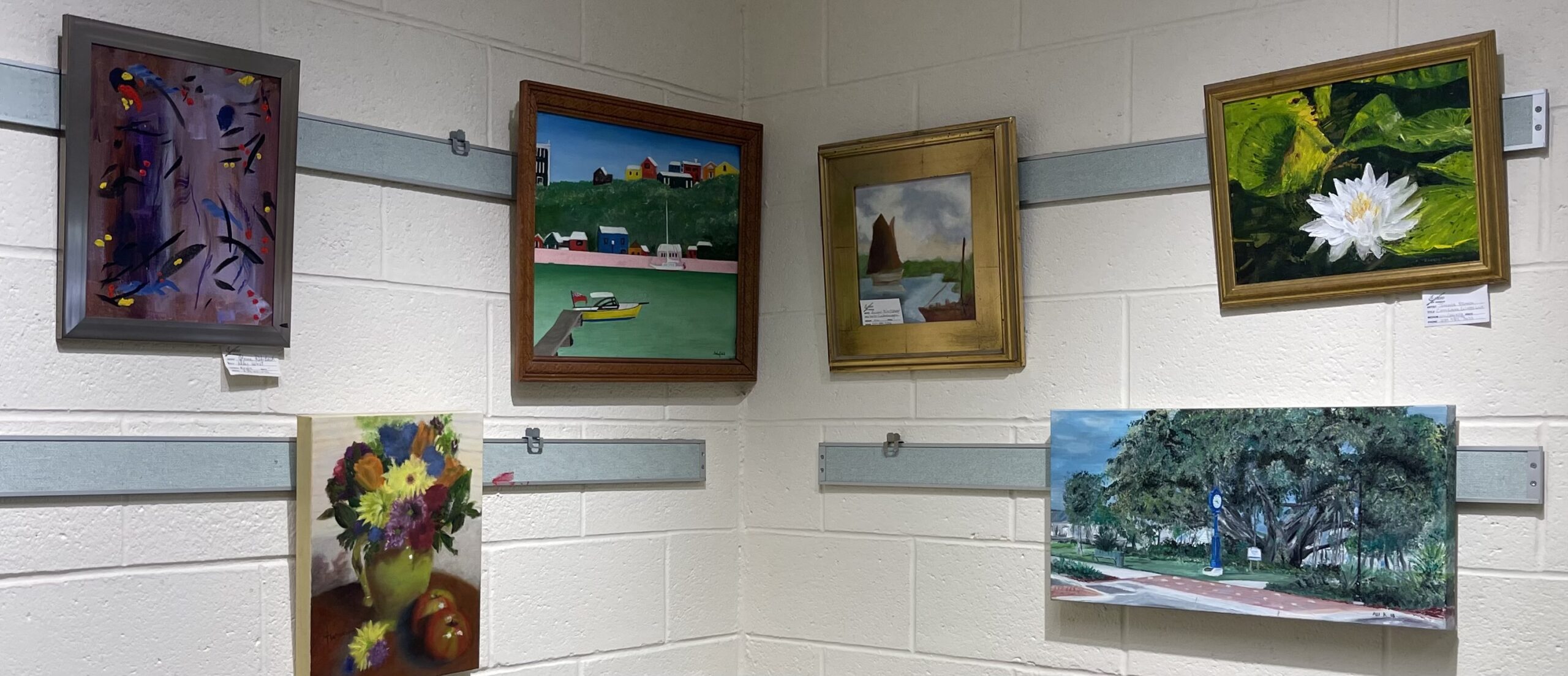 Engage Estero is an all-volunteer, nonpolitical, nonprofit Community Engagement Association. We exist to inform citizens of significant community issues and encourage citizen engagement to favorably impact the quality of life in greater Estero.
"Be Informed, Get Engaged, and Make an Impact!"