Visit the Gulf Coast Driving Range, Improve Your Golf Game and Support Estero
The Gulf Coast Driving Range is experiencing a resurgence. During this seasonal period, 700 to 1000 people take advantage of the Estero Gulf Driving Range on Williams Road weekly. It's the only public practice facility in a 15-mile radius.
It is a great practice facility, and this nonprofit operation gives back to the community. All proceeds from the Range go to the Estero Forever Foundation, which manages the Range. A team of volunteers works daily to support various projects in Estero.
The Village of Estero purchased the 10-acre property in 2022. Because they did not want to get into the business of running a golf driving range, the Estero Forever Foundation, led by President George Zalucki, proposed that the Foundation manage the operation as a community service. The facility will continue as a recreational amenity for Estero residents, and funds will be provided to the Estero Forever Foundation community-based projects in Estero. More information about the Foundation can be found at www.esteroforeverfoundation.org
Despite the impact of hurricane Ian, with the help of volunteers, the Range is now fully functional. The Range attracts golfers from all over SW Florida.
by Mike Wasson, Engage Estero's Communications Committee
There is a 300-yard practice driving range and a designated chipping area
Families are welcome
Golf Professionals are available for lessons
The Range is open six days a week — Monday thru Saturday
Hours are 8 am to 6 pm except on Monday when they open at noon
Cost: A small bucket of balls is $9, a medium is $12, and a large bucket is $15
Although the Range is managed by two paid staff and eight volunteers, the Range can be open on Sunday if more residents volunteer. If you want to serve, please call 239-498-3900 to leave your information.
If your golf game could sharpen up, and you want to give back to the Estero community, visit the Gulf Coast Driving Range on the corner of Williams Road and Via Coconut.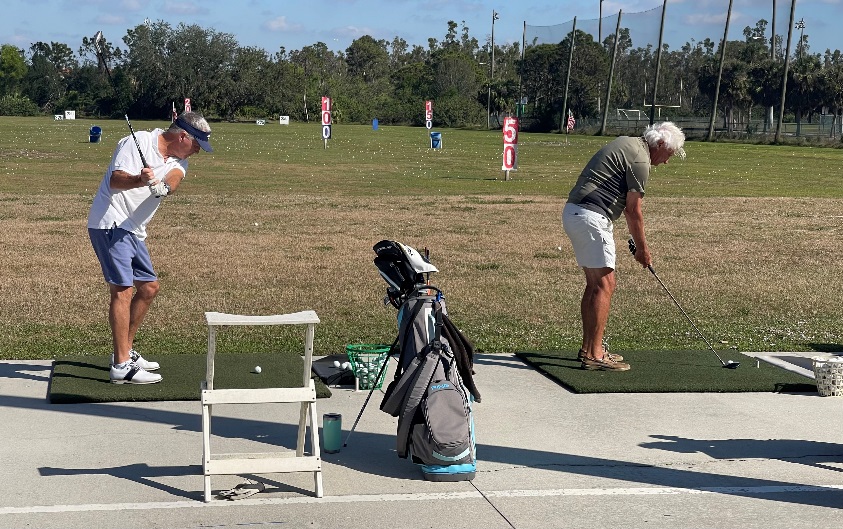 Engage Estero is an all-volunteer, nonpolitical, nonprofit Community Engagement Association. We exist to inform citizens of significant community issues and encourage citizen engagement to favorably impact the quality of life in greater Estero.
"Be Informed, Get Engaged, and Make an Impact!"