Workforce Housing: Encouraging Developments!
In March 2022, the ECCL, now Engage Estero, released an article titled "Why We Need Workforce Housing in the Greater Estero Area." The article explained the increasing difficulties facing middle-income workers in buying or renting housing in greater Estero.
Over the last 12 months, this difficulty has significantly worsened due to the increase in rental and purchase prices of new and pre-owned homes in the area.   
The problem is partly due to wages not keeping up with increasing living costs and the limited housing supply affordable to newly qualified professional and essential workers. In response to limited affordable housing options in the areas where they work, many middle-income workers move to the outer fringes of a region, leading to longer commute times for the worker, higher levels of traffic, and other negative environmental impacts for the surrounding area1.  
The Economic Impact on middle-income workers
Estero's economy shows no sign of slowing down. Its location close to RSW airport, Naples to the south, the gulf, and Fort Myers to the north adds to its appeal. In addition, its lower property taxes and the attractiveness of the buildings and landscaping enhance its appeal to homebuyers. Unfortunately, these issues have made it increasingly difficult for many essential middle-income workers who support us to live close to where they work. Increased travel costs due to significantly higher gas prices deter workers from taking jobs to support our expanding community.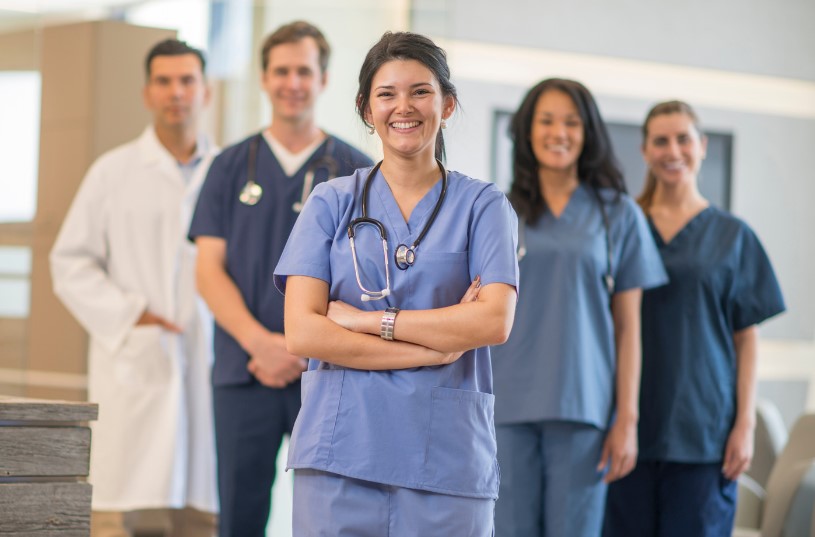 Workforce housing is needed by middle-income workers, including police officers, firefighters, teachers, healthcare workers, retail clerks, and the like2. Those needing workforce housing may not always qualify for housing subsidized by the Low-Income Housing Tax Credit (LIHTC) program or the Housing Choice Vouchers program (formerly known as Section 8), two major programs in place for addressing affordable housing needs.
Some "workforce" housing programs – such as those aimed at teachers and police officers — are tied to household income and occupations or industries. There is a specific history of housing assistance for certain public-sector employees, resulting from local government requirements that those workers live within their defined jurisdiction.
Lee County Commissioners and the Village Council are sympathetic to the problem. The previous Engage Estero article was well-received because of the suggested solutions.
As a recipient of State Housing Initiative Partnership funds, the county established an affordable housing advisory committee in 2008. However, this does not explicitly address the workers who fall into the abovementioned categories.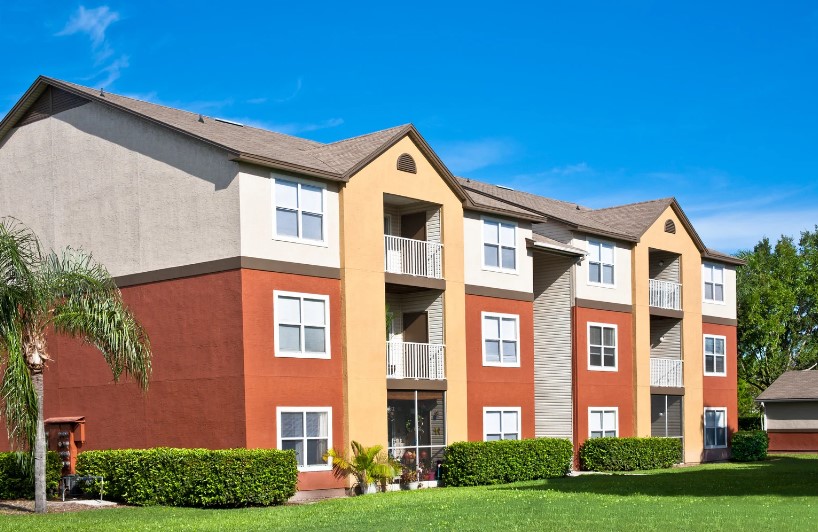 Because of the acute nature of the problem, some companies, such as Arthrex Corp., have warned Collier County officials that the lack of affordable housing makes it extremely difficult to hire and retain workers3. The previous article also identified the issues with hiring lecturers and teachers at local universities and schools and healthcare workers at NCH, Lee Health, and others. The Florida Hospital Association and the Safety Net Hospital Alliance said Lee, Collier, Charlotte, Manatee, and other Florida counties were short 11,500 registered nurses and 5,600 licensed practice nurses in 2019, and the numbers have not improved3.  
Various companies and organizations are considering employee housing where access to the company's location could be difficult. The article on workforce housing in the January edition of Gulfshore Business stated that Lee County Commissioner Ray Sandelli had suggested letting industrial parks, hospitals, and other large business campuses overlay residential buildings onto their properties.
Residents need to have good schools and healthcare services that can support the community together with essential services from the police, the fire service, EMT, and many others, so any solutions to help the situation should be encouraged.  
It is worthwhile noting that in the Florida legislature, Governor DeSantis has recommended significant resources in the state budget for affordable homes and apartments, providing Floridians with options for safe and decent housing. The Framework for Freedom Budget provides $402.7 million to fully fund the Sadowski Affordable Housing Trust Fund:
$121.7 million for the State Apartment Incentive Loan (SAIL) Program.
$281 million for the State Housing Initiatives Partnership Program (SHIP).
The Framework for Freedom Budget also provides $100 million for the second year of the Hometown Heroes Housing Program. This program makes homeownership affordable for eligible frontline community workers such as law enforcement officers, firefighters, educators, healthcare professionals, childcare employees, and active military or veterans.
While support for Workforce housing at the state level is encouraging, more needs to be done quickly at the local level. This need was highlighted in the excellent document the Toronto Regional Board of Trade produced. It is worthwhile examining how this is being accomplished in other localities. One good example is the Whistler Housing Authority (WHA) in Canada.
Developers of new commercial, tourist, or industrial properties must either build accommodations for their future workers or provide cash-in-lieu for the WHA to build workforce housing. The WHA can also negotiate with private residential developers to grant higher density rights if that increase is used for affordable housing for the workforce.
As of 2018, the WHA oversees a housing inventory of 6,500 beds in 2,033 rental and ownership units for local workers. The Resort Municipality of Whistler (RMOW) has a community goal of housing a minimum of 75% of the workforce within the municipality's boundaries, a goal that has been exceeded for the last decade.
Affordable homeownership units are bound by a covenant registered on title restricting the ownership and occupancy to a resident employee of Whistler. Qualified occupants must work a minimum of 30 hours per week at a local business and occupy their unit full-time as their primary residence. WHA enforces these rules through an annual attestation, complaints-based investigation, and enforcement.
To make the units affordable for local workers when resold, the WHA maintains a waitlist of qualified purchasers and sets maximum resale prices tied to the core consumer price index. This price-restricted approach removes the speculation from the housing market and keeps the unit affordable for the local workforce in perpetuity4.

The document provides many examples from Canada and the USA, where different initiatives have succeeded and have been used to solve specific workforce housing needs.
Like many cities and smaller towns in the USA, Toronto faces the challenges of providing workforce housing. "Toronto is at a pivotal point when looking ahead to 2030, an important milestone. The GTA's population is projected to reach 8 million by 2030 and 10 million by 2045.
Toronto's current infrastructure is not set up to handle this population density. Without sufficient investment and policy changes, Toronto will suffer under the strain of severe congestion on both the roads and public transportation systems, overwhelmed infrastructure, and housing that many residents cannot afford. In particular, without adequate housing for the working population, specifically lower-wage earners or essential workers, Toronto will struggle in the future4."
To address this issue, Toronto City Council adopted a new zoning policy requiring certain developers to construct affordable housing in addition to market-rate units. The inclusionary zoning amendment initially mandates that beginning in 2022, new condominium projects with 100 or more units must set aside 5-10% for affordable rental and ownership.
By 2030, that number will increase to 8-22%. How much of the building must be affordable will depend on its location and whether the units will be for rental or ownership5.
Is this a step our County Commissioners and Village Council might consider going forward?
Benchmarking What is Being Done in Other Locations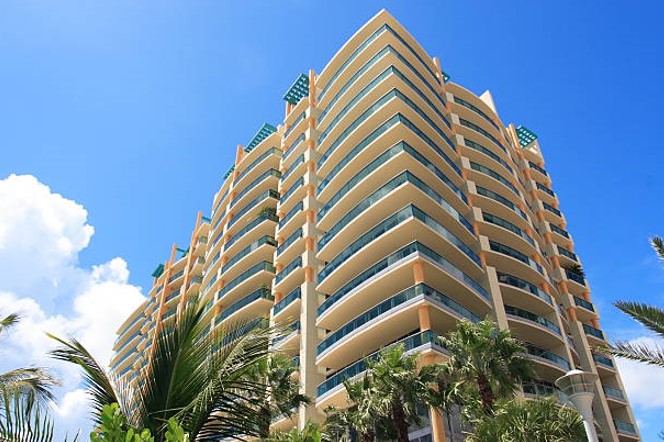 Engage Estero is an all-volunteer, nonpolitical, nonprofit Community Engagement Association. We exist to inform citizens of significant community issues and encourage citizen engagement to favorably impact the quality of life in greater Estero.
"Be Informed, Get Engaged, and Make an Impact!"