CPR –An Emergency Life Saving Procedure
      An Important Message on CPR from ECCL's Health Council's Cardiac Subcommittee.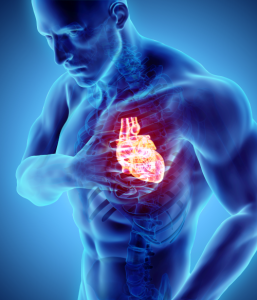 According to American Heart Association statistics, 350,000 cardiac arrests occur outside of the hospital each year. Seventy percent of out-of-hospital cardiac arrests (OHCA) occur in homes, 20 percent occur in public spaces and the remaining 10 percent in nursing home settings.
Current research demonstrates that training the public in cardiopulmonary resuscitation (CPR) is crucial and associated with improved outcomes.  Importantly, CPR in the form of high-quality chest compressions until EMS arrives can double or even triple a person's chance for survival!
Someday your life may depend on a loved one or bystander to come to your aid. Wouldn't you want that individual to know CPR?  Shouldn't YOU know CPR to save someone else's life? If faced with someone in cardiac arrest (not breathing or unconscious and gasping for breath), chest compressions (CPR) will only help and will not make the situation worse.
Fear and anxiety are normal reactions to witnessing a Cardiac Event. These factors may contribute to "bystander freeze" and reluctance to act.  With knowledge about how to perform high-quality chest compressions, fear can be conquered.
In the following four-minute CBS YouTube video, Jon LaPook M.D. demonstrates "Hands-Only CPR" https://youtu.be/sINZ68C_67A
This second link https://www.nyp.org/cpr/ opens the 30-second N.Y. Presbyterian Hospital-Perelman Heart Institute, YouTube video "Everyone Can Save a Life" mentioned by Dr. LaPook.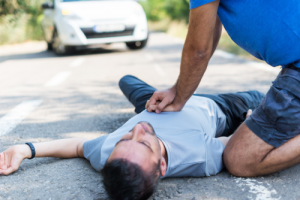 Remember
When faced with a cardiac emergency, do not hesitate to act!  Activate the Three "C's:
CHECK.

CALL 911.
CHEST COMPRESSIONS (push hard, push deep, push fast).
For additional information about CPR, watch The American Heart Association's Hands Only CPR Video – Live Training Version – YouTube.
By: The Cardiac Health Subcommittee of the Engage Estero Health Council.
Information provided by the ECCL is intended solely for education and should not be construed as medical advice or guidance; which should always be obtained from a physician or other licensed healthcare professional.
Engage Estero is an all-volunteer, nonpolitical, nonprofit Community Engagement Association. We exist to inform citizens of significant community issues and encourage citizen engagement to favorably impact the quality of life in greater Estero.
  Be Informed,
Get Engaged,
and Make an Impact!