An Enjoyable Evening at Rapallo: Introducing Engage Estero
Although the rebranding of the ECCL to Engage Estero officially occurred on February 1st, over 70 residents and members of Engage Estero got together for a celebratory evening at Rapallo on February 16th. Following drinks and hors' d oeuvres, Jim Gilmartin, Engage Estero's President, explained the reasons behind the change and its new direction during a 25-minute PowerPoint presentation.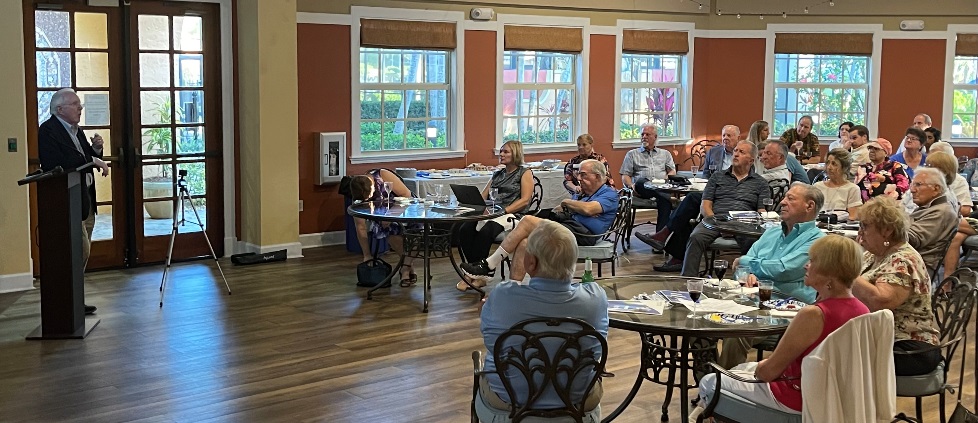 A recent survey confirmed that many citizens were unaware of the ECCL, what ECCL meant, what type of organization we were, what we did, and knew little of our achievements. The survey confirmed that informing citizens of significant community issues and encouraging citizen engagement was essential to improve our quality of life. Citizens wanted a nonpolitical organization that improved transparency, evaluated government plans and other local activities, and communicated informed and collective opinions and facts.
75% of residents felt a need for a community-based, 501c3 nonprofit, nonpartisan, nonpolitical, and volunteer community organization. 20% were unsure, but only 5% felt no need for such an organization.
More importantly, when asked why they felt that way, many people made the following comments:
To ensure politics doesn't play a role in what is best for the area
Because there needs to be unbiased information to help us make good decisions
To address issues that the city is not aware of
To control new building, protect wetlands, the environment, etc.
Because it is part of the checks and balances needed for our community.
To keep our community safe and progressive going into the future.
These issues and other considerations encouraged the Executive Management Team to recommend to our Board of Directors that rebranding the ECCL was essential.
ECCL leadership made invaluable contributions over more than 20 years. They ensured Estero's development was well planned and thwarted plans that would negatively affect our quality of life.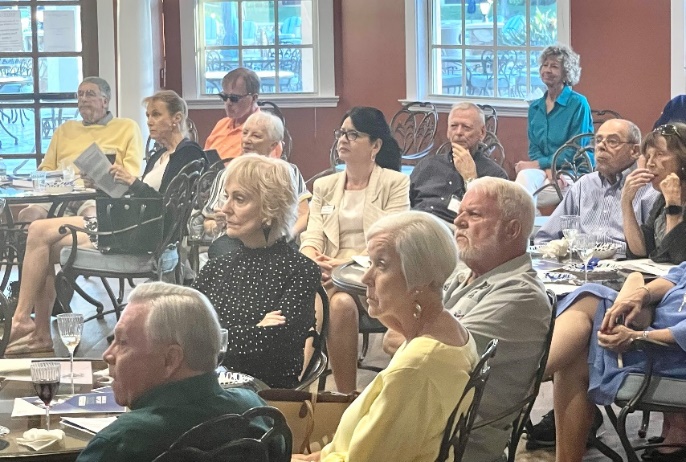 To learn how Estero became such a desirable place to live, work and play, we recommend purchasing the book "Forging a Better Path." The book explains how Estero developed from the late 1990s to today and outlines some likely future changes. Go to www.estrotoday.com, where you can order a copy for $15.
Engage Estero is an all-volunteer, nonpolitical, nonprofit Community Engagement Association. We exist to inform citizens of significant community issues and encourage citizen engagement to favorably impact the quality of life in greater Estero.
"Be Informed, Get Engaged, and Make an Impact!"