Unfortunately, with the significant rise in COVID 19 cases in Florida, we continue to conduct the ECCL membership meetings virtually following public health recommendations. While we miss personal interactions and conversations during live sessions, we're pleased to communicate with you using the Zoom meeting program to bring you speakers, topics of interest and update you on our activities
Our Speakers: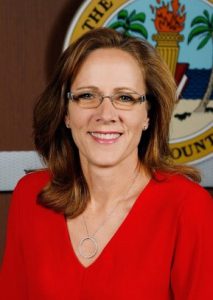 Chris Patricca
Chris Patricca is Lee County School Board, Vice Chairman (District three).  Her professional experience includes Florida Gulf Coast University, Adjunct Professor in the Justice Studies Department of the College of Arts and Sciences, Paraprofessional, Pinewoods Elementary School,
Full-time and Adjunct Professor, State University of New York, and Staff Attorney, The Ayco Company, L.P., a division of Goldman Sachs.
Chris has a Juris Doctor from Seton Hall University School of Law and a B.A. in Government, Clark University. She serves in several community organizations, including Swim Florida Board of Directors, Fort Myers Republican Women's Club, and Businesspeople United for Political Action Committee/BUPAC. Chris resides in Estero with her husband Tom and four children.  Chris will update you on the pre-k – 8 school on Three Oaks Parkway, the District's proximity plan.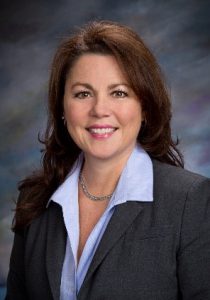 Angela Fisher
Angela Fisher brings a wealth of business leadership experience as President & CEO of Junior Achievement of SWFL (J.A.) for more than three years and has successfully increased student reach by over 36%. She graduated from the University of Louisville. Her combination of education, experience, and knowledge of Southwest Florida complements the objectives of J.A. of Southwest Florida.
In addition to her wide range of professional work expertise, Angela has a passion for providing opportunities for youth and building a better community for our region. Angela will provide Junior Achievement program initiatives and updates.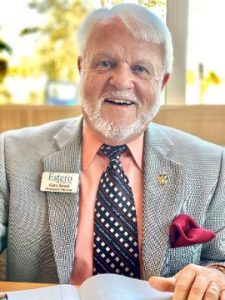 Gary Israel
Gary is the publisher of Estero Life Magazine, an avid supporter of Estero, and committed to honestly reflecting Estero's happenings. He is a charter member of the Rotary Club of Estero and served as District Governor of Rotary District 6960, serving Lee, Collier, Charlotte, Sarasota, Glades, Hendry, and DeSoto counties in 2007-2008. He and his wife Ann Marie live in Stoneybrook.
After spending 22+ years in the cemetery industry and ten years in Retail Advertising Sales with The News-Press, Gary accepted the position of publisher of Estero Lifestyle Magazine and changed its name to  Estero Life Magazine. The magazine was honored by the Chamber of Commerce as the 2019 Small Business of the Year. As publisher of Estero's definitive magazine, he will clarify the magazine's new delivery model and how it supports the efforts of the ECCL.
We will meet with you on ZOOM, the free video meeting program:
You will be able to ask questions during the session.
If you have any pre-meeting questions, please send them to Mark Novitski ecclsecretary@gmail.com. During the meeting, we'll answer as many questions as possible.
To enter, save this email and Click the Link to Join Webinar: https://us02web.zoom.us/j/87105427756 at approximately 9:55 AM Friday, September 24, 2021. We will send you a reminder to attend the virtual meeting.
We look forward to your participation.