The Adopt a Highway Program has Re-commenced its Third Season to Keep Estero Looking Beautiful
Want to help?
The ECCL has embarked on its third season collaborating with the Florida Department of Transportation (FDOT) to help clean Hwy 41 between the Vines entrance (Breckenridge Road) north of Walmart and south to Coconut Road.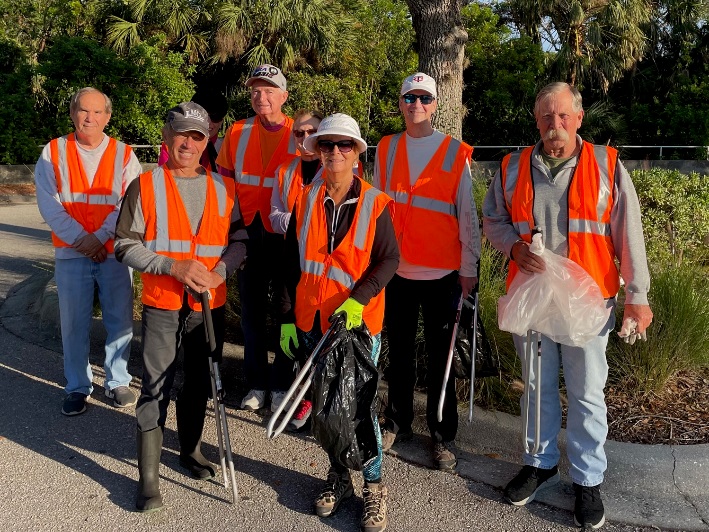 During the weekend of November 19th, the volunteers collected a record amount of trash and debris totaling 1520 pounds from Estero's stretch of Hwy 41. The rubbish had piled up in the wake of Hurricane Ian and the aftermath of cleanup trucks driving on Hwy 41.
With another 480 pounds of litter gathered since April, the overall total amounts to over 2 tons of litter collected. The total of bagged trash collected does not include the additional miscellaneous items of metal/wood/plastic parts that have also been removed.
The ECCL extends its thanks for this valiant effort to the volunteers from Rapallo, Copperleaf, Bella Terra, Belle Lago, Pelican Sound, Rookery Pointe, Genova, and Stoneybrook. In addition, we also thank the many neighbors who help to pick up litter throughout our community. It makes a difference and contributes to the beauty of our community.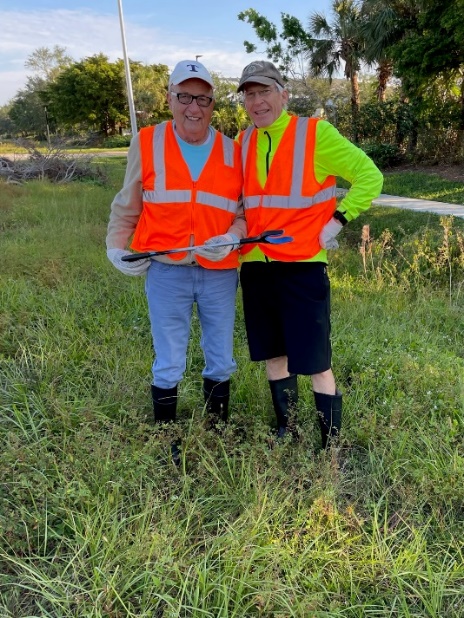 We also appreciate the help from Marathon/Dos Amigos Authentic Mexican Grill for their continued support in our third year of cleanup for supplying water and ice to our volunteers this season. Everyone greatly appreciates it.
Jim Gilmartin, ECCL's President, the ECCL's Board of Directors, and the Executive Management Team extend their congratulations and thanks to Julie Yellig and the dedicated volunteers for their commitment.
If anyone is interested in finding out more about assisting in the cleanup efforts along Hwy 41, please email ecclhwy41@gmail.com.
The ECCL also posts these details on its Facebook page. If you want to write a personal message of thanks to these fantastic volunteers, please go to your Facebook page, type in "Estero Council of Community Leaders," and then "share." You can look at the posting of this article and other topics, but if you press "like" and write a short message, the volunteers would be most appreciative.